Treasurer Tishaura Jones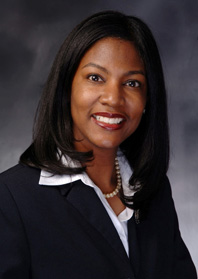 Treasurer Tishaura O. Jones brings a deep personal commitment, a wealth of experience, and a proven record of leadership to serving the City of St. Louis. 
Read more...
Resources 
How to Park: The Must-Read Manual for Teens
"How to Park: The Must-Read Manual for Teens" is a smart, fun, informative, and valuable booklet that educates teen drivers about how to park. A great read for adults as well! Courtesy of the International Parking Institute.
Off-Street Parking
Hours, fees and contact information for garage and surface lots in the Downtown and Midtown areas
Parking Policies
Details on meter operational times and the City's multi-tier fine structure.
 Notices
City Depository
City Depository information 2014 with links to related documents
Financial Literacy Workshops
Financial Literacy Workshops, for City Employees, hosted by The City Of St. Louis Treasurer's Office
Parking Meters Saturday Enforcement
Effective July 1, 2013, the Parking Division will begin enforcing parking violations, including expired meters, in Downtown St. Louis on Saturdays. 
Contact Information
Phone: (314) 622-4700
Hours:
8:30 a.m - 4:30 p.m.
Address:
1200 Market Street , Tishaura O. Jones, Treasurer , City Hall, Room 220
St. Louis, Missouri 63103-2874
Get directions to this address