National Health Center Week
08/15/17, 8:30 AM - 9:30 AM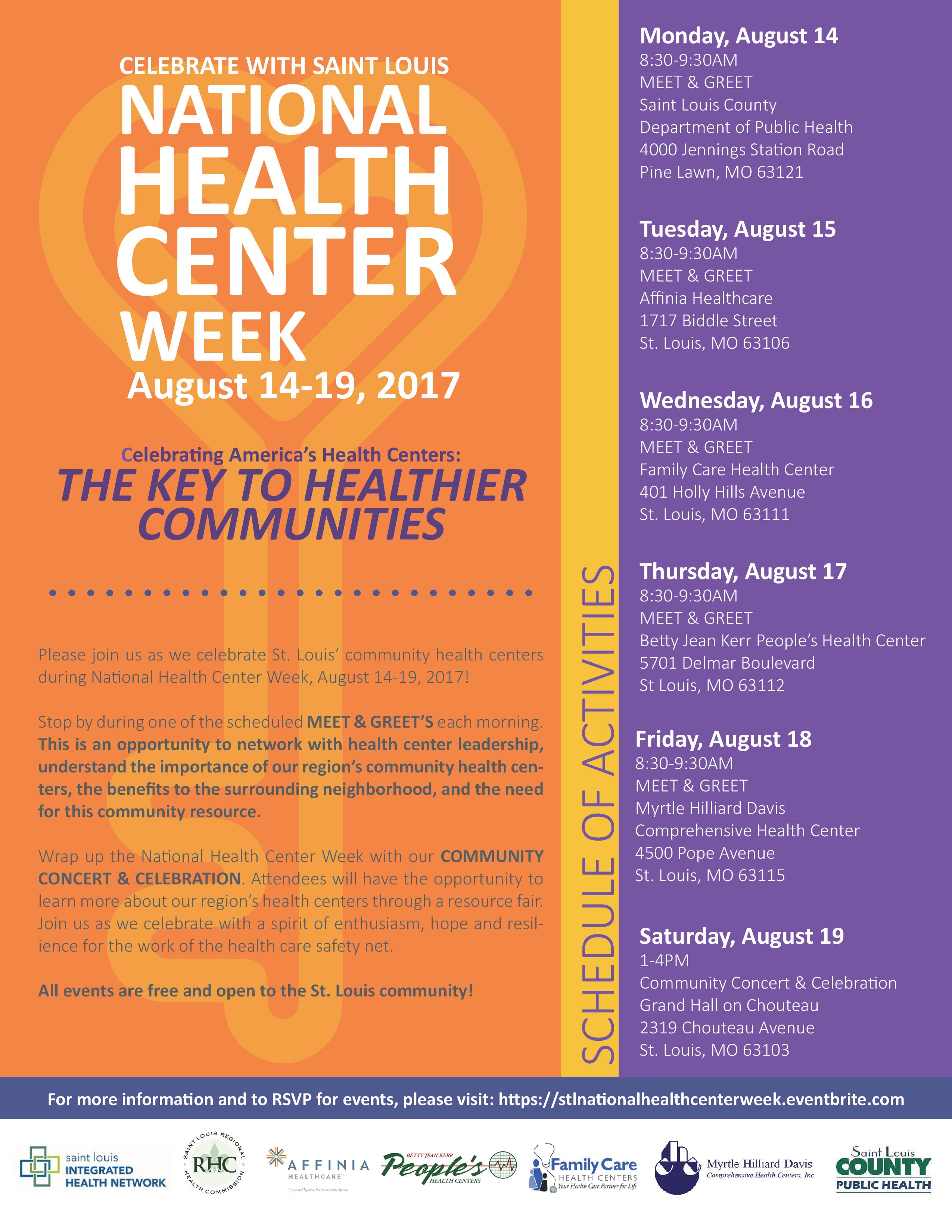 Please join us as we celebrate St. Louis' community health centers during National Health Center Week, August 14-19, 2017!
Stop by during one of the scheduled MEET & GREET'S each morning.

This is an opportunity to network with health center leadership, understand the importance of our region's community health centers, the benefits to the surrounding neighborhood, and the need for this community resource.
Wrap up the National Health Center Week with our COMMUNITY CONCERT & CELEBRATION. Attendees will have the opportunity to learn more about our region's health centers through a resource fair.
Join us as we celebrate with a spirit of enthusiasm, hope and resilience for the work of the health care safety net. All events are free and open to the St. Louis community!
For more information and to RSVP for events, please visit: https://stlnationalhealthcenterweek.eventbrite.com
Location:
Affinia Healthcare
1717 Biddle Street
St. Louis, MO 63106

Directions to this address
25 comments from people like you have helped us improve this page. Keep the feedback coming!