This article is 5 years old. It was published on May 15, 2017.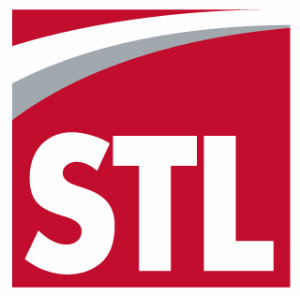 Passengers have new and expanded shopping options with several store openings that are part of a larger retail upgrade plan at St. Louis Lambert International Airport (STL). The plan, led by STL's retail concessionaire Hudson Group (HG-St. Louis JV), includes the opening of a new store concept called Luxe, which opened April 8. Luxe offers premium travel and fashion accessories including clothing, sunglasses, bags and other items. It's located near Gate C15. The C Gates serve American Airlines, Alaska Airlines, Frontier Airlines, Cape Air and Air Choice One.
Terminal 2, which serves all Southwest Airlines flights, has seen a major increase in passenger traffic over the last few years. The latest store openings there are designed to meet the changing demand. Hudson Group opened a travel convenience store, Hudson, near Gate E18. The travel electronics store, Tech on the Go, has relocated to a newly redesigned store now open near Gate E12.
The transformation of the retail scene can also be seen on Concourse A, which serves primarily Air Canada, Delta and United passengers. The Discover St. Louis store, operating in T2 for the last several years, has a new home in a redesigned venue between Gates A6 and A8. The store is a must for a take home treasure that features St. Louis, from sports teams gear, jewelry, art or even food. A fully redesigned Tech on the Go on the A Concourse, adjacent to Discover St. Louis, opened May 6.  
And this summer, passengers on the A Concourse will have a new store to visit for their sweet treat cravings. Hudson Group will open a Sweet Indulgences near Gate A7.   
"Hudson Group is the Traveler's Best Friend, and St. Louis Lambert International Airport's new store concepts were built and designed with this is mind," states Joseph DiDomizio, President and CEO of Hudson Group. "We look forward to providing those visiting the St. Louis area with a world-class shopping experience." Hudson Group owns and operates a total of 27 travel retail, electronics and specialty stores throughout the terminals of STL, and will open an additional store later this year.