Did you know there is a Presidential Primary this Tuesday - Sneaked up on you didn't it?
You can find your voting location by going online at: http://stlelections.com/
Published: 02-06-2012
Greetings:

Please remember to vote in the Presidential Primary Election this Tuesday, February 7.  Even though it is not binding on the political parties (Democratic, Republican, Libertarian and Constitution), nevertheless, it does provide some helpful information and serves as a litmus test for those party enthusiasts who will be choosing a candidate in the caucuses.  Apparently the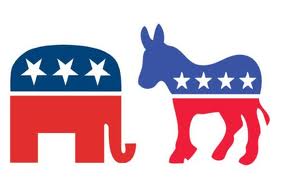 Republican Party chose not to make this a mandatory primary, because the timing would have meant that they would have lost half of their delegates at the Republican Convention.  And, Democrats seem to think that their candidate selection is a foregone conclusion this time.  

There are 4 candidates for the Presidency on the Democratic ballot, 10 candidates for the Presidency on the Republican ballot, 1 candidate for the Presidency on the Libertarian ballot and no candidates for the Presidency on the Constitution ballot. Even though your vote will not directly determine which candidate will be selected, the vote totals could affect perceptions, and may even have an impact on the General Election in November.

Here is a list of voting locations in Ward 20.

PLEASE CHECK THE CARD YOU SHOULD HAVE RECEIVED IN THE MAIL FROM THE BOARD OF ELECTION COMMISSIONERS TO SEE WHERE YOUR VOTING LOCATION IS.  IT COULD HAVE CHANGED AS A RESULT OF REDISTRICTING AND CHANGES MADE BY THE BOARD OF ELECTION COMMISSIONERS.  IF YOU DID NOT RECEIVE A CARD, YOU CAN FIND YOUR VOTING LOCATION BY GOING ONLINE AT: http://stlelections.com/

At the bottom left hand side of the page you can type in your street number and street name under "Polling Place Search" and click on "Find Address".  Then on the next page scroll down past the maps to "Election & Voting", where you will find your voting location.

Thanks.
Craig
More Stories
Treasurer Tishaura O. Jones joins state legislators and local elected officials to oppose the current stadium proposal in the City of St. Louis
Less red tape and fewer regulatory doors for new business owners in the City of St. Louis
The current stadium funding bill is not fiscally responsible. However, I continue to offer funding solutions.