Charles Bryson
Director, Civil Rights Enforcement Agency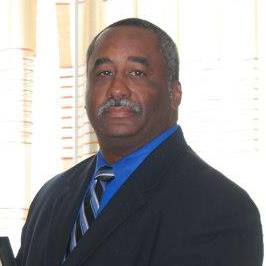 Charles Bryson, II, a native St. Louisan has a passion for community service and is dedicated to improving the quality of life for all people.

Mr. Bryson's commitment to community service led him to Baltimore, Maryland, serving as a Case Manager at the Associated Catholic Charities Christopher Place Men's Shelter. He returned to St Louis to serve as Case Manager at the Salvation Army Hospitality House, followed by an assignment as a Case Management Supervisor for the Lutheran Family and Children Services Good Samaritan Center.  

Mr. Bryson then moved to the state of Illinois, serving as the Director of the Urban League Head Start Program in Springfield and the Executive Director of the Harrison Youth Center in Peoria. In these positions, he worked to assist youth and the homeless in a variety of capacities. Prior to his current position with Mayor Slay, Charles was the St. Louis Area Representative for the Missouri Housing Development Commission, where he spoke at neighborhood and community meetings on affordable housing and community development.  
Mr. Bryson began his service under Mayor Francis G. Slay as the Neighborhood Development Executive and Senior Policy Advisor to Mayor Francis G. Slay. In that position, he developed policies and programs to improve the quality of life for all residents of the City. He has also served as a liaison to a wide variety of ethnic and religious groups and coordinates Mayoral appointments to various Boards and Commissions.
Mr. Bryson then served as the Director of the Department of Public Safety of the City of St. Louis. In this position, Mr. Bryson headed up the largest department under Mayor Slay, with an overall budget of $104 million dollars and a staff of approximately 1,300 employees. The department consists of: the Division of Corrections, the Fire Department, the Excise Division, the Neighborhood Stabilization Office/Citizens' Service Bureau, the Building Division, Office of Special Events and the City Emergency Management Agency. 
He now serves as Director of the Civil Rights Enforcement Agency.
Mr. Bryson has two beautiful daughters, Bailey and Sydney. 
Contact Information
Phone: (314) 622-3301
Address:
1114 Market St., Suite 626
St. Louis, Missouri 63101