2015 Community Development Week (April 6-10, 2015)
Sponsored by Commerce Bank and Enterprise Holdings.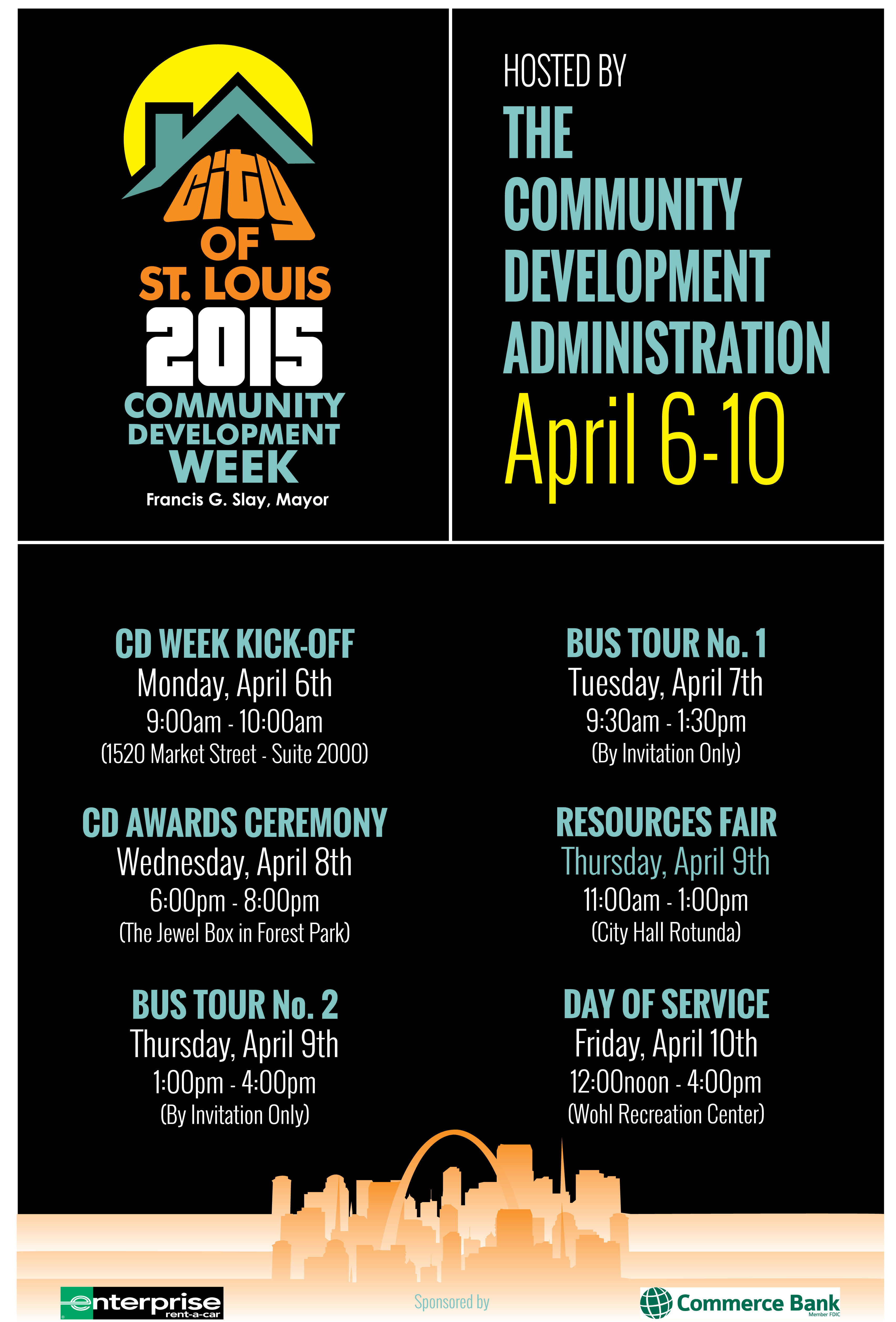 Special Thanks to our Sponsors:

 and 

In Partnership with:
Department of Parks, Recreation and Forestry
Department of Health
St. Louis Development Corporation
Planning and Urban Design Agency
Please join us in celebrating 2015 Community Development Week!


Community Development Week was established in 1986 by the National Community Development Association (NCDA), of which the City of St. Louis is a member. NCDA is a national non-profit organization comprised of more than 550 local governments across the country that administer community and economic development, housing and human service programs supported by the U.S. Department of Housing and Urban Development's Community Development Block Grant (CDBG) and the HOME Investment Partnership (HOME) programs.


Community Development Week, which is celebrated nationwide, is designed to give local as well as national attention to the numerous outstanding accomplishments of the CDBG and HOME Programs. Furthermore, it provides the opportunity for the City, our subrecipients, contractors, and State and local partners to come together to harness grassroots support for both CDBG and HOME by showcasing projects and educating the community on program benefits.