This article is 8 years old. It was published on April 7, 2015.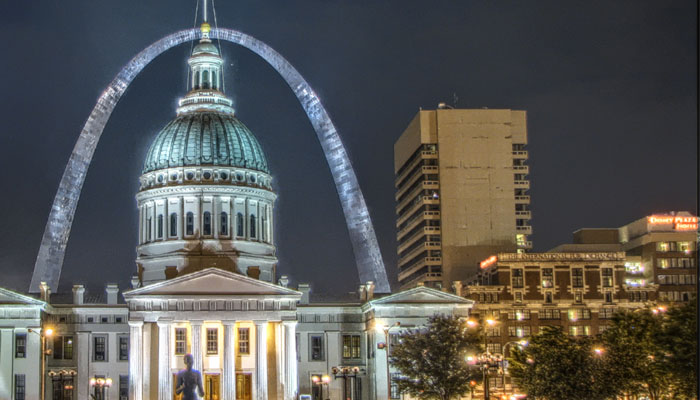 The City of St. Louiskicks off National Community Development Week by highlighting $1.1 million in funding awarded to 13 unique youth programs, as well as more than $29 million in residential and home repair projects.
The City of St. Louis is hosting several activities during Community Development Week, April 6 –10, 2015, to showcase HUD-funded programs in the City that serve to provide decent, safe and sanitary housing, a suitable living environment, and economic opportunities to low- and moderate-income people.
"The programs and organizations we fund aim to help improve lives, empower people to rebuild their neighborhoods, advance the City's Sustainability Plan, and leverage add-on private investment," Mayor Francis Slay said. "The Community Development Block Grant and HOME dollars are vital to our communities to help ensure the delivery of more and better resources to some of our most vulnerable and challenged neighborhoods."
To combat youth violence and contributing factors, the St. Louis Regional Youth Violence Prevention Task Force (YVP) spearheaded by Mayor Slay and his Commission on Children Youth and Families, identified priorities to give more young people access to job readiness, training and employment programs, as well as expanded access to quality programs that build youth resiliency, teach positive social skills, and impart practical skills on how to cope with peer pressure, drugs, and violence.
The Community Development Administration (CDA) awarded 2015 Community Development Block Grant funding to 13 youth programs to address those priorities:
Big Brothers Big Sisters of Eastern Missouri($100,000)–The Enduring Mentoring Relationships Program matches youth to a screened and trained adult volunteer mentor to help youth succeed.
Community Health-in Partnership Services ($16,000)–The Peer Health Educators Program trains youth as peer health educators on the topics of nutrition, teen depression, and violence prevention.
Department of Parks, Recreation and Forestry ($302,500)–The Expanded Recreation Program provides youth recreation programs in safe environments throughout the City.
Family Courts –Juvenile Division ($150,000)–The Innovative Concept Academy Program strives to keep young people, who have been suspended or are at risk of being expelled, off of the streets and in a safe environment where they can continue their education, learn better behaviors and life skills, and become successful, contributing members of the community.
Gene Slay's Boys Club ($20,000)–TheGSBCYouth Development Program offers an academically-rich program that provides structured tutoring and homework assistance to low-income youth.
Guardian Angel Settlement ($50,000)–The Child Development Center provides early childhood education for low-income parents with infants, toddlers, and preschoolers who might otherwise not be able to afford it.
Harambee Youth Training Program ($100,000)–The Harambee Youth Training Program provides hands-on tuckpointing training and life skills education to youth ages 12-18.
Herbert Hoover Boys &Girls Club of St. Louis($100,000)–The Out-of-School Time Youth Development Program provides structured, high quality youth development and recreation programs after school and in the summer.
MERS/Goodwill ($100,000)–The St. Louis City "Stl Youth Jobs" Program is a collaborative effort of philanthropic, civic, government, and community leaders to provide summer employment, job training, and financial literacy to area youth.
St. Louis Board of Education ($85,000)–The Truancy Prevention Program works closely with the Truancy Unit of the St. Louis Family Court to replicate "Check and Connect," an exemplary dropout and truancy prevention program recognized by the U.S. Department of Education.
St. Louis Housing Authority ($35,000)–The Youth Services Program at the Al Chappelle Community Center provides a host of services to youth in effort to improve the lives and livelihoods of children and teens.
St. Louis Internship Program ($25,000)–The St. Louis Internship Program provides an eight-week training and paid summer internship in non-profit and public organizations for 30 high school students in financial need.
Youth Learning Center($50,000)–The Resources for Learning Program takes a creative, research-based approach to substantially increase children's success in communication arts and mathematics;equip children to become powerful problem solvers and critical thinkers;and provide access to and competitive knowledge of science, technology, engineering, art, and math.
Other CDA accomplishments to be highlighted this week include:
Residential Projects Completed:  197 units completed in 2014 with $12.2 million in CDA financing, leveraging $48.8 million in total development costs.
Healthy Home Repair (HHR): CDA successfully completed its first year of city-wide operation of HHR by reducing the waiting list from 2,785 to 1,276 and closing 223 loans worth $2.5 million.
Minor Home Repair CDA assisted with the completion of 1,417 minor home repair projects, such as accessibility improvements, energy and weatherization services, HVAC repairs, and safety and security installations for a total of $451,185.
Housing Production Funding Initiative: CDA established two city-wide competitive, transparent, and data-driven funding rounds, awarding $7.8 million in HUD funding to 22 development projects with 149 new and 178 rehab residential units, leveraging $67.8 million in total development cost.
Consolidated Plan/Annual Action Plan: Initiated and implemented a robust Consolidated Plan process with public engagement, which included five focus groups, four public meetings, and an online survey tool, resulting in feedback from more than 1,100 residents.
Non-Housing Funding Initiative: CDA ensured a competitive, transparent, and goal-driven RFP process engaging both public and elected officials.  $3.2 million was awarded to 47 agencies, including 23 new agencies.
Neighborhood Improvement Programs (NIP): Created and recommended to HUD an innovative program, the goal of which is to improve the health of neighborhoods by addressing needs as identified by residents. Neighborhood Ownership Model, landlord/tenant screenings, beautification, public safety, and energy conservation are examples of programmatic subjects. 
Training and Workshops: Created and hosted the Non-Profit Capacity Building Workshop Series, which was offered free of charge to any nonprofit doing business in the City of St. Louis. The City also hosted HUD's Labor Standards Training and All-Grantee meetings.
An awards ceremony on Wednesday, April 8, from 6-8 p.m.at the Jewel Box in Forest Park will acknowledge outstanding work by organizations and individuals in 2014:
Community Advocate of the Year: Judge Jimmie Edwards
Executive Director of the Year: Otis Williams
Housing Development Projects of the Year: North Sarah Phase II and Southtowne Apartments
Housing Developer of the Year: Rubicon Corporation
Youth Program of the Year: Harambee Youth Training Program
Neighborhood Improvement Programs of the Year:  HamiltonHeightsNeighborhood Organization and Tower Grove Neighborhoods Community Development Corp.
The public may also learn more about the organizations and departments receiving CDBG and/or HOME funds at a Resources Fair in the City Hall Rotunda on Thursday, April 9, from 11 a.m. - 1 p.m. And, in support of youth participating in the Expanded Recreation Program,CDA staff will complete a team service project at the Wohl Recreation Center from noon to 4 p.m.on Friday, April 10.
Department:


Community Development Administration
Office of the Mayor


Topic: