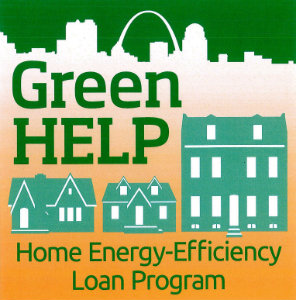 Homeowners & Contractors: Apply Online
---
ST. LOUIS —Comptroller Darlene Green wants to help St. Louis homeowners save money and make their homes more energy-efficient and environmentally friendly.
Today, she announced the launch of Green HELP, a home loan program with a low, 2.1% interest rate for City of St. Louis residents to make energy efficiency improvements to their homes.
"As someone whose career has focused on protecting taxpayers' dollars, I am excited that Green HELP can assist our homeowners in making energy efficiency improvements, which ultimately could save them money on utility bills," said Comptroller Green.
Green HELP loans are made through the Office of the Comptroller, with $2 million that has been set aside specifically to help homeowners reduce energy bills. The funds are part of a previously announced $4.6 million home repair and energy efficiency program.
Eligible residents can borrow any amount up to $15,000, and the loans do not require appraisals or expensive loan closings. Funds will be available on a first-come, first-served basis until they are depleted.
Why finance though Green HELP?
The Green HELP Program provides access to funds with a special low interest rate. The process is designed to be streamlined and paperless so that contractors can begin work to start making homes more energy-efficient. And these loans typically cover the entire cost of the efficiency improvements, so there is no out-of-pocket cost to the homeowner.
Who is eligible?
Applicants must be residents of the City of St. Louis and they must be current on all real estate and personal property tax payments. In addition, the property must be a single-family home and must be owner-occupied for the life of the loan. There is no minimum income requirement to apply.
How can people apply?
Interested residents should visit GreenHELPStLouis.com to learn more about the program, create an account and review the list of registered contractors and eligible improvements.
The Honorable Darlene Green, comptroller of the City of St. Louis is the chief fiscal officer of the city and is charged with safeguarding the city's credit rating and with protecting taxpayer dollars. Visit www.stlouis-mo.gov/comptroller to learn more about the Office of the Comptroller.
Department:


Office of the Comptroller