Pets In Hot Cars
Overheating is a real danger. Information on how to cool down your pet.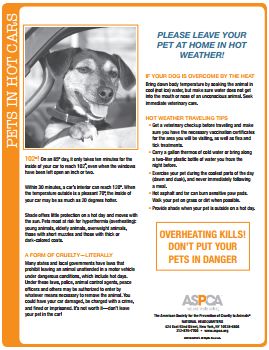 Publication Date: 06/19/2013
Document Type: Informational Pages
Sponsor: Animal Care and Control
Summary
Information on cooling down your pet and warning signs of overheating.
Download
Keep Pets From Overheating in Cars (528.69 KB)
Need Help Viewing?
You need a program that can open Adobe PDF files. A free option: