The stray animal population is a concern for many citizens and community leaders. However, not all stray animals are homeless. Sometimes the loose animals are well-cared for, lost pets. Where do you turn for help? Flyers? Shelters? Distraught, you call the City of St. Louis Animal Care and Control (ACC), desperate to locate your missing companion. With the use of social media, the ACC staff posts your pet's  photo to the City of Saint Louis Animal Care and Control Facebook page, as well as to the @LostDogSTL twitter account, where the photo is shared by many individuals and organizations. Within days, your lost dog is returned to a very grateful owner.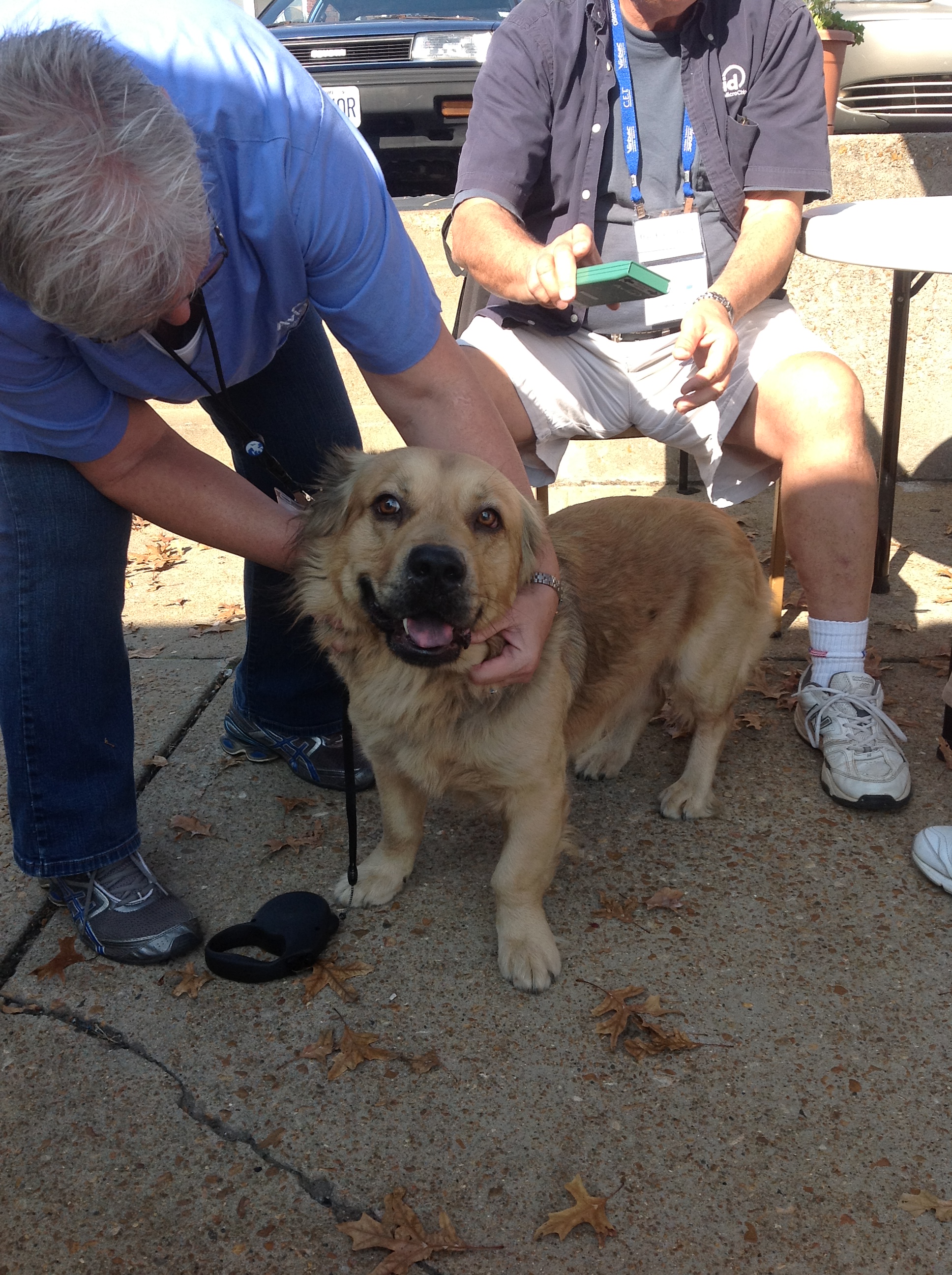 This exact situation occurred just last October with Brenda and her companion Brooklyn. When Brooklyn disappeared, Brenda turned to ACC for help.  This is just one of the recent successes the ACC is having with the help of social media and the web.  As part of an overall improvement plan, City of St. Louis Animal Care and Control (ACC) is excited to announce their new website, www.accstl.com . This new website is intended to increase the promotion, education and outreach efforts of ACC, according to Stacie Zellin, a Public Information Officer for the Health Department.
Featured on www.accstl.com are the links to ACC's presence on social media,including the  @LostDogSTL Twitter account  and the ACC Facebook page . City of St. Louis residents can also find information about other ACC services, such as how to report stray animals and how to obtain a pet license/registration. The website contains resources relating to responsible pet ownership, safety around animals, and ordinances pertaining to companion animals. Most importantly, the website includes several links to other community resources, such as adoption services, low-cost veterinary services, and other pet-related programs and events. "The purpose of providing these activities is aligned with the mission of public health, which is prevention," says Pam Walker, Director of Health.
As pet owners, we hope to never find ourselves in Brenda's situation.  However, with the growing ACC resources, there is now a better chance that more stories will end as happily as hers.