Health Insurance Assistance
Obtain assistance with enrolling in Health Insurance through the Affordable Care Act, also known as "Obamacare", for all ages, as well as assisting with your Medicare needs.
Health Insurance Assistance
SLAAA has federally trained and state licensed Navigators to provide no cost assistance to the community through presentations and one-on-one assistance. 
Most who do not have health insurance must now pay a tax penalty, although help is available to pay for the monthly health insurance premiums. To estimate about how much financial help you may qualify for, check the Healthcare.gov Health Insurance Calculator, or the Kaiser Family Foundation Health Insurance Marketplace Calculator.
You may apply for insurance on-line, over the phone, via a mailed paper application, or with one-on-one assistance. Paper applications are slower and not recommended. The official website and phone numbers are healthcare.gov and (800) 318-2596. 
FREE one-on-one unbiased assistance 
For further information or to learn about how to make a one-on-one appointment, please call 314-612-5918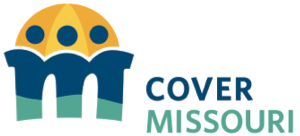 Missouri CLAIM

Missouri CLAIM
 is a nonprofit providing free, unbiased information about Medicare. They provide local counselors to help you get the most from your
Medicare benefits
.