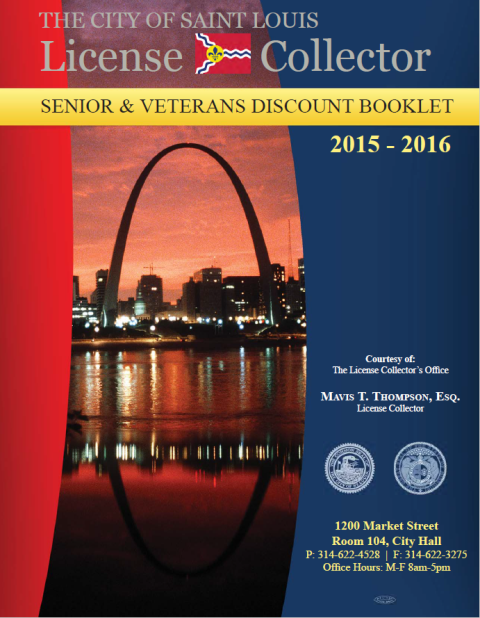 For the first time the License Collector's Office has compiled a list of businesses that provide customer discounts to both Senior Citizens and Military Veterans. Our new Senior and Veterans Discount Booklet is part of our effort to celebrate businesses that provide special consideration to these constituents. The booklet contains a variety of discounts that you will find helpful. The list of businesses will be updated annually when additional companies make their discounts known to our office. The 2015-2016 Senior and Veterans Discount Booklet from the License Collector's Office can be viewed online or downloaded.
My goal is to provide a resource to the community that is valuable to our City's Seniors and Veterans while encouraging businesses to grow and expand. By supporting City businesses, citizens help further enhance revenue for our police, fire department, parks, street, zoo, schools, and much more.
Thank you for your interest in this booklet and for supporting the City of St. Louis.
Sincerely,
Mavis T. Thompson, Esq.
License Collector - City of St. Louis
Department:


Office of the License Collector


Topic:


Small Business