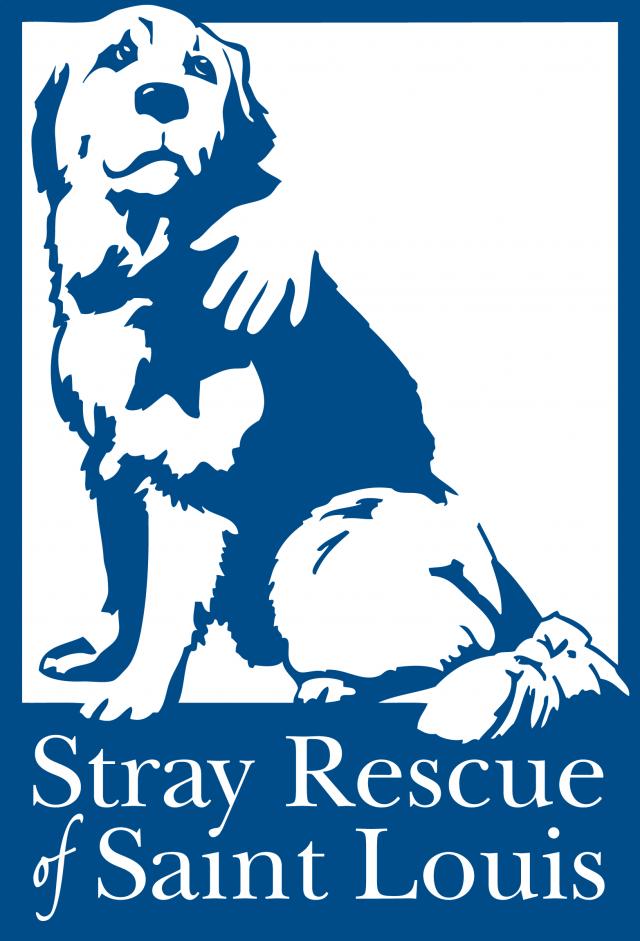 Stray Rescue is the City of St. Louis' primary partner in making the City safer for both animals and people. Since the City partnered with Stray Rescue, intake of dogs off of the City streets has increased by 54%. Since the City of St. Louis closed its antiquated and inhumane Gasconade shelter, adoptions of City stray animals have increased by 90% and our euthanasia rate has declined by 97%. A true no-kill shelter, Stray Rescue employees and volunteers are passionately committed to rescuing, rehabbing, and adopting stray animals in the City of St. Louis. Because Stray Rescue receives no funding from City Government - but provides an incredible service to taxpayers - residents are encouraged to donate time, money, or resources directly to the organization.

Donating to Stray Rescue
Stray Rescue is committed to rescuing homeless animals as fast as resources allow. Not only does the organization rescue off the city streets of St. Louis and East St. Louis, but it takes in many injured and abused dogs. Stray Rescue also responds to stray animal calls made to the Citizens' Service Bureau. Most of the dogs and cats that it takes in are malnourished, ill, injured or have been abused, so the veterinarian expenses are quite high. Stray Rescue believes that if an animal has the courage to survive on the mean streets, it deserves to be medically treated and live its remaining years in a loving home.
The need is constant and expenses creep up every year and Stray Rescue has received no governmental money and saves taxpayers millions each year. Please consider one of the many ways of donating to support its efforts to help the animals. A tax donation letter will sent in response to all gifts. Gifts from supporters like you will always be Stray Rescue's primary source of revenue. You can donate here: http://strayrescue.org/node/69
Volunteer at Stray Rescue
Stray Rescue is always looking for dedicated volunteers. To volunteer, fill out the online volunteer form, or call 314-771-6121.  Stray Rescue can always use help with the following activities:

Walking and caring for animals at one of the three City shelters

Mailing and addressing postcards/envelopes/fliers

Producing or staffing adoption events

Returning calls and emails
Conducting hone interviews
Recruiting committed volunteers and fosters
Coordinating fundraising and fundraising events
Making follow-up calls on adopted pets

Staffing special events such as the Holiday Gala, The Golf Outing, food booths at Cardinal baseball games, promotional events, etc.
If you can help with any of these events, or have other talents that you think Stray Rescue would find helpful, please call or fill out the online volunteer application. 
Become a Foster Parent
Many people have given of their time to house a pet in transition. Fostering is not a permanent commitment, but it is an incredible help to the victims of animal abuse. Because of the large number of homeless animals that Stray Rescue helps, many foster parents are needed to further the organization's cause. Some of the current foster parents house two, three or even four dogs at a time. However, the gift of helping out even one animal is a wonderful gift to the organization.
After suffering, dogs and cats are typically scared, shy and at times even aggressive. The foster parent's responsibility is to help the animal find out what living with a loving family is really like. Once proper adoptive parents are found and the animal has been rehabilitated and re-socialized, the foster parent's job is done, and the animal is placed in its permanent home. Without foster parents, Stray Rescue could not operate. These people are truly the heroes in the fight against animal abuse.
If you are interested in becoming a foster parent, fill out the foster application and click submit. Now you're on your way to becoming a Stray Rescue foster parent!
Please call or fill out the online volunteer/foster parent application. Thank you!