This article is 4 years old. It was published on March 12, 2018.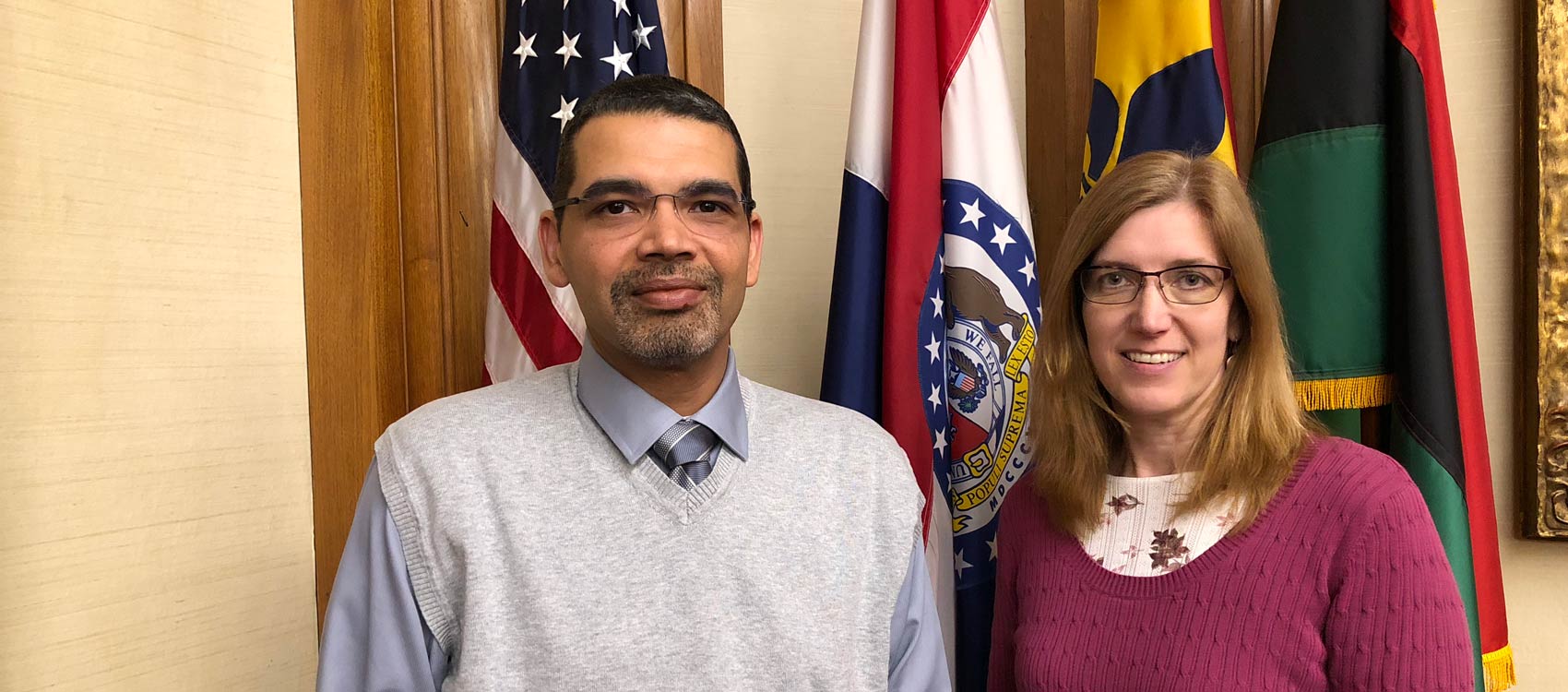 Mayor Lyda Krewson announced two new appointments to serve in her administration.
Robert Gaskill-Clemons has been hired as the City's Chief Technology Officer (CTO), the first CTO to be appointed in the City's history. Cindy Riordan has been hired to serve as the City's Chief Information Officer (CIO).
Gaskill-Clemons joins the City after serving as the Statewide Enterprise Technology Architect for the State of Washington. His prior positions include business and technology consulting for the American Red Cross and several technology officer positions while serving in the U.S. Military. As the CTO for the City of St. Louis, Gaskill-Clemons will lead initiatives to explore how technology can be used to improve quality of life for citizens. Gaskill-Clemons will also serve as the point person in developing partnerships between the City and St. Louis's growing tech and innovation sectors.
As the City's new Chief Information Officer, Riordan will be directing the City's Information Technology Services Agency (ITSA). The agency serves City departments which report to the mayor as well as the Board of Aldermen, comptroller, license collector, treasurer, and collector of revenue.
Riordan has been with the City for 23 years. In prior positions, she worked on technology improvement projects with the Citizens' Service Bureau, the Department of Streets, and other City departments. As CIO, she will focus on improving technology used by City employees, look for additional ways that ITSA can support different City departments, and create tools to assist department heads in data-driven decision-making.
"With the help of Cindy and Robert, we will be ensuring that St. Louis is making the best use of 21st century technology for our 21st century city," said Mayor Lyda Krewson. "That means improving how residents get information and assistance from city government, streamlining the way city departments and agencies work together, using tech solutions to solve public problems, and making sure that residents and businesses in all parts of our city have access to the technologies that will help them succeed."
Department:


Office of the Mayor
Information Technology Services Agency