This article is 4 years old. It was published on October 18, 2018.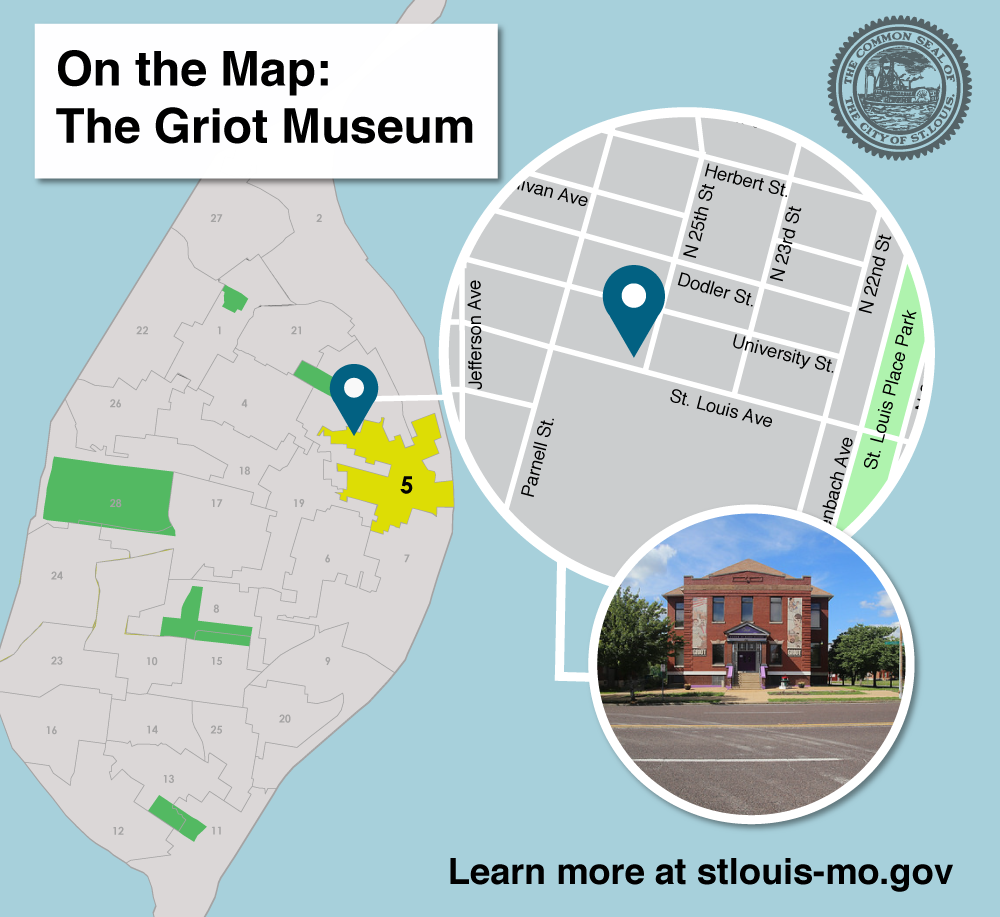 Too often the history of our city goes untold. The streets we walk down or houses we pass have a storied past that is sometimes forgotten. To commemorate Black History throughout the year, we will be sharing the stories of places in our city that in one way or another have been home to the rich history of Black St. Louisans.
This edition of On the Map focuses on the Griot Museum of Black History and Culture, a unique collection of artifacts and exhibits that showcases the history of black people who have a connection to the St. Louis region.
In 1997 the Black World History Wax Museum opened in the St. Louis Place neighborhood. Only the second of its kind in the country, the museum uses life-size wax figures, art and artifacts, to help patrons visualize the struggles and triumphs of black Americans throughout United States history.
In 2009 the name was changed to The Griot Museum of Black History.  A "griot" (pronounced gree-oh) is a highly respected member of the community in some African countries, who is tasked with recording and passing on local history and traditions to the next future generations.
Lois Conley, founder and Executive Director of the museum, is the founder of The Griot Museum of Black History.  With particular interest in the Underground Railroad and Westward Expansion, she has dedicated over 25 years to ensuring that St. Louis residents and out of town visitors experience the stories that highlight the important roles that people of African descent have played in American History.
The museum features several powerful, core exhibitions that recognize the successes of black Americans and the contributions they have made to American history and culture.
These exhibitions include life-size wax models of prominent and influential black Americans, including Carter G. Woodson, Josephine Baker, Dred and Harriet Scott, Elizabeth Keckley, William Wells Brown, James Milton Turner, Miles Davis, Percy Green and others.  
A scale-model of the cramped quarters captured Africans were forced to inhabit as they were transported from their homeland to be enslaved in the Americas and a reconstructed slave cabin from the Wright-Smith plantation in Jonesburg, Missouri help visitors to understand the importance of these successes.
Special touring arts shows and educational humanities programs complement these exhibits and expand the visitor experience.
The Griot Museum of Black History is an important part of the cultural landscape of our City that  looks forward to educating St. Louisans and visitors about black history for a long time to come.
Learn more about the Griot Here