This article is 9 years old. It was published on May 7, 2013.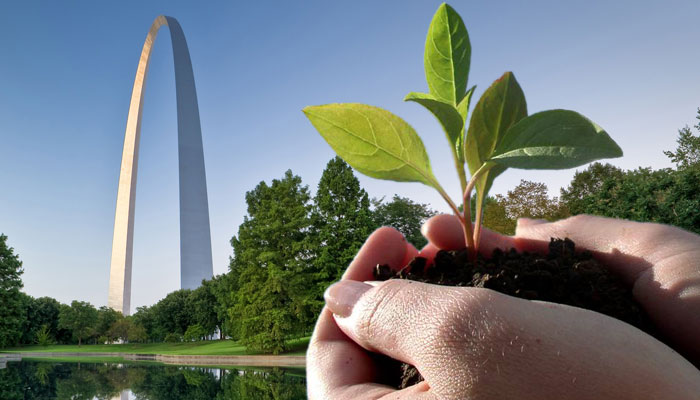 The first Sustainable Neighborhood Small Grant Competition! The City of St. Louis invites teams of neighborhood organizations, individuals, religious organizations, and other community groups to apply for $5,000 to fund a project designed to help improve the sustainability of their neighborhood. Grant applications due June 15th. For more information, check out this flyer and the website.
Also, there are only six weeks left in the Urban Sustainability Quest Competition Pilot! The pilot only runs until June 15th and participants can win gift certificates to Local Harvest Cafe or Urban Shark bicycle store; prizes are limited. Participants complete quick and fun challenges that relate to sustainability features found within walking distance of MetroLink station areas. Simply download a free app and use it on your smartphone. Try it and See St. Louis Differently! 
SCVNGR is a free app you can download on your smart phone. – Download the SCVNGR app in the iTunes App Store or Android Marketplace – Or go to www.SCVNGR.com
SCVNGR is a game that allows you to do challenges at places nearby wherever you are, and earn points. 
Urban Sustainability Quest "Treks" in SCVNGR are MetroLink station area-themed Treks link places together with specific challenges to do at each place. Follow Treks from MetroLink Stations in the City's Urban Sustainability Quest pilot. (Each Trek in the Quest will have "Sustainability" or "Sustainable" in the title, and the City's Sustainability logo.)
For each Trek, there are places to go to complete challenges and earn points. ″ Each Trek also features a map of the places on the Trek.
When you select a place on the Trek, you will see a list of possible challenges to complete. The challenges in the Trek you are exploring will be at the top of the screen. Challenges in the Quest Pilot might involve answering questions, snapping a picture, or giving feedback on your smart phone.
Once you have completed the challenge, you will get a response sharing more sustainability information about the area.
Then you can check to see who else has been around, and what they have been doing on SCVNGR.
Once the Urban Sustainability Quest is launched as a full scale program, you will be able to earn rewards by completing challenges and earning points.
When you have earned enough points, you will get a notification that you have earned a reward
The City's Urban Sustainability Quest Pilot is an opportunity to have fun, learn and win prizes!
When you have completed 2 out of 3 challenges at 5 of the MetroLink station treks in the Quest Pilot, you are eligible for a prize.
To collect your prize:
Send an e-mail to UrbanSustainabilityStLouis@gmail.com with your evaluation, SCVNGR id, and mailing address.
Prizes are limited! The first 20 players to send in their request when they have completed 2 challenges on 5 Treks in the Quest pilot before June 15 will receive a $25 gift certificate to Local Harvest Cafe or Big Shark Bicycle company (there are no prize exchanges and the prizes are non-refundable).
The next 10 players to complete 2 challenges on 5 Treks BEFORE JUNE 15 are eligible for a $10 gift certificate for Local Harvest Cafe.
Department:


Office of the Mayor