Richard Torack
Court Administrator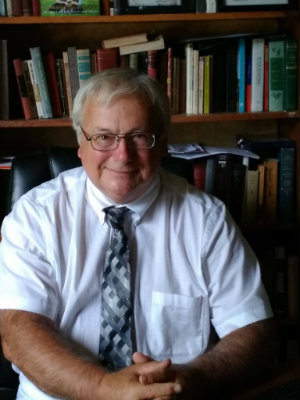 Richard was born in St. Louis, MO in 1954. He received a B.E. degree in Arts (Economics) and graduated Cum Laude in 1976, and received his Juris Doctorate degree from Washington University School of Law in 1980.
In 1985, Richard opened up his own private practice which involved many different areas of law practice, including business, employment, workers compensation, personal injury, criminal, collection, civil rights litigation, and a strong emphasis on municipal court cases such as traffic and minor criminal. In July of 1997, Richard accepted a position with the City of St. Louis as a Provisional Municipal Court Judge where he was assigned to oversee a variety of different municipal court dockets such as Female Drug Court (prostitution, sex crimes and drugs), minor traffic, community service as well as payment and specialty dockets. Just recently in August of 2017, Richard accepted the position of Court Administrator at St. Louis City Municipal Court where he oversees the day to day operation of all functions of the Court. 
Richard is a long time resident of the Franz Park Neighborhood having bought a one hundred year old house in 1985. He currently lives there with his domestic partner Gina, her eight year old son, Louis, a scruffy Schnauzer mix dog, Hannah, and a cagey rescue cat, Robbie. Louis is enrolled in St. James the Greater school, attending third grade so the family is active in St. James activities. Richard and Gina have been active in the Franz Park Community Association, dating back to 1988 when Richard served his first term as President.
Contact Information
Phone: (314) 657-1878
Address:
1520 Market St.
St. Louis, Missouri 63103