Compton Hill Historic District
Compton Hill Historic District Ordinance and Standards that regulate New Construction and Additions to existing buildings.
Compton Hill Historic District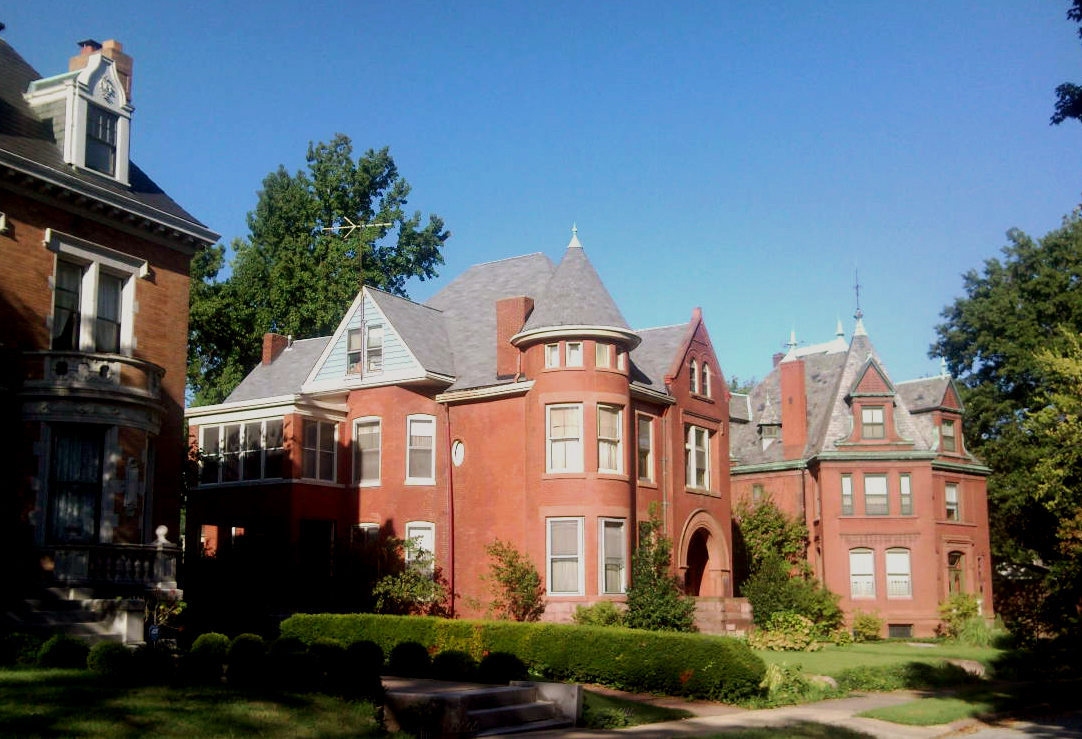 The Compton Heights subdivision, embracing Hawthorne and Longfellow Boulevards and adjacent blocks between Grand and Nebraska was laid out in 1888 by Julius Pitzman to correct errors he made in designing Vandeventer Place. Several unique features were incorporated into his design. These include gracefully curved streets to create a pleasant vista and reduce traffic flow. The residential deed restrictions, the first in Missouri, insure private family use of each residence and establish a common setback for each home. This zoning principle, which is now widely accepted, was a new concept at the time and was not upheld by the Missouri Supreme Court for almost three decades.
Although well established by the turn of the century, the largest flurry of construction in Compton Heights centered around the St. Louis World's Fair. Many of St. Louis' first families settled in this area corporate leaders of Anheuser-Busch, Falstaff, Magic Chef, Monsanto Corporation, and Pet Incorporated were among early founders. A number of the homes still remain in the families of the original builders some 75-90 years later. Homes in Reservoir Square, an area near Compton Hill Reservoir which developed geographic identity with I-44 construction, dates from the 1860's.
Compton Hill became a Certified Local Historic District in 1979.