Union Station Historic District
Union Station Historic District Ordinance and Standards that regulate New Construction and Additions to existing buildings.
Union Station Historic District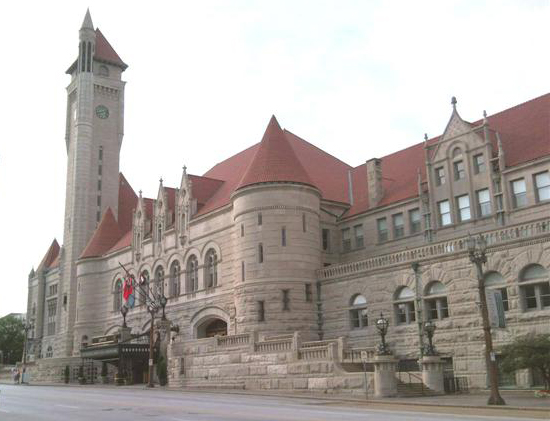 Union Station, designed by St. Louis architect, Theodore C. Link was opened in 1896.  At that time it was the largest and busiest railroad terminal in the world.  The main building consists of three parts:  the Romanesque Revival headhouse, the midway and the train shed, which was engineered by George Pegram.  The building was designated as a National Historic Landmark in 1971.  The last train left Union Station in 1978, but through adaptive re-use the building was re-opened in 1985. 
The historic district encompasses some of the surrounding buildings to the south and east of the main structure.  It also included an adjacent train shed to the southeast, which was demolished in 2001.