Mechanical Permits
Information about mechanical permits and a link to our new permitting website.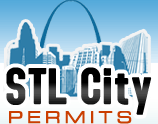 Mechanical permits are applied for, reviewed, approved, and issued through our new permitting website, stlcitypermits.com  . Walk-in permits are still available in Building Division - Mechanical Section, Room 425, City Hall, between 8:00 a.m. and 4:30 p.m. Monday through Friday. The office is closed on all City holidays.
Mechanical permits are issued to mechanical contractors who are licensed by the City of Saint Louis. When selecting your mechanical contractor, you may verify their qualifications by asking to see the contractor's City License or by calling the Mechanical Section at 314-622-3313.
A new Mechanical Ordinance , #70800 requires that all residential replacement or new heating/cooling units be installed by a mechanical contractor licensed in the City. This work also now requires a permit.
Apply for a mechanical permit online.
23 comments from people like you have helped us improve this page. Keep the feedback coming!