Fireworks Safety in the City of St. Louis
Keep yourself, your family and pets safe from the dangers of illegal fireworks.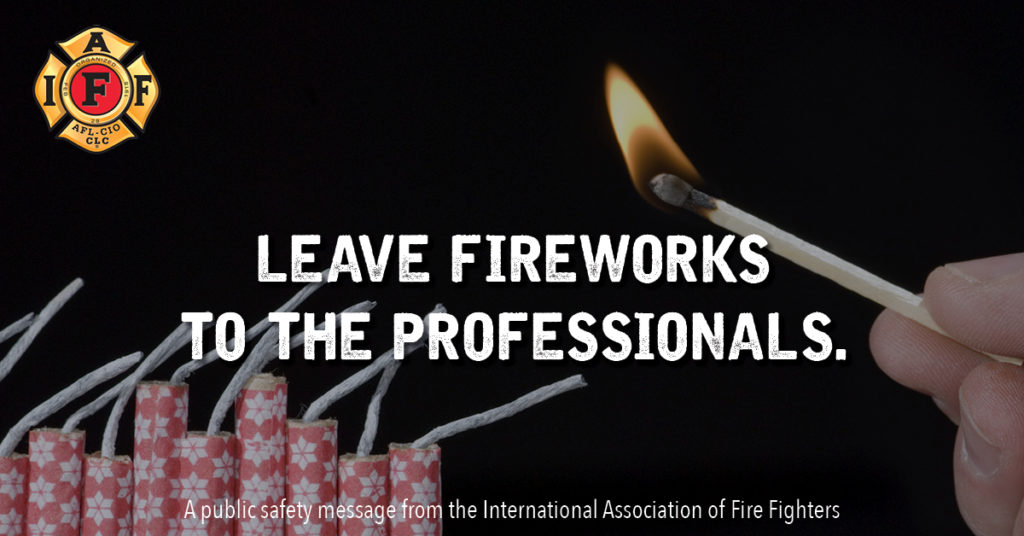 The City Emergency Management Agency (CEMA), St. Louis Metropolitan Police Department (SLMPD), Fire Department, and City of St. Louis Department of Health are reminding residents that shooting off fireworks in the city is both illegal and dangerous.
The best way to enjoy fireworks and prevent injury is to watch a professional show.
Fireworks injure more than 10,000 people each year.
Many firework-related injuries are preventable.
Safety matters around every type of firework. Even sparklers can reach 1,200 degrees.
Watch your children around fireworks! The risk of fireworks injuries for children under 15 is twice as high than the general population.
There are two times as many fires reported on Independence Day than on any other day. 50% of those are from fireworks.
Fire fighters are overloaded with calls on Independence Day. Give them a break and watch a professional show this year.
Don't forget about your furry friends when things get loud. Find a safe place for them. Use a noise machine or the TV to help keep them calm.
Pets and Fireworks
We love having our four-legged companions share in the celebration, but loud, crowded fireworks displays are no fun for pets. Keep your best friend safe from the noise in a quiet, sheltered and escape-proof area at home.
It is best to never use fireworks around pets. Aside from causing anxiety, exposure to lit fireworks can result in severe burns and/or trauma to the face and paws. Unused fireworks can also pose a danger. Fireworks can contain potentially toxic elements, including potassium nitrate, arsenic and other heavy metals.