Mark Twain
Mark Twain/I-70 Industrial general boundaries are defined as Interstate Highway 70 (I-70) on the North, southward to Geraldine Av., eastward toward Penrose Park, southward along the western boundary of Penrose Park, eastward to Penrose St. to N. Kingshighway on the East, westward to Natural Bridge Ave. on the South, northward to the City Limits on the West to Interstate Highway 70 (I-70).
Useful Contacts
Aldermen
Neighborhood Improvement Specialist(s)
Citizens' Service Bureau
Parks in Mark Twain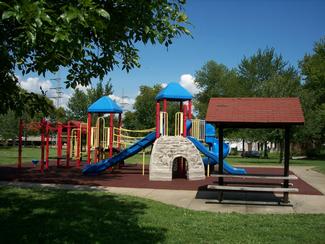 This is a beautiful park that has seen some recent investment including a jogging path with exercise equipment, trees and a really nice pavilion with BBQ grills.
12 comments from people like you have helped us improve this page. Keep the feedback coming!