Tower Grove East
Tower Grove East general boundaries are defined as Shenandoah Ave. on the North, southward to Nebraska Ave. on the East, westward to Gravois Ave. (MO Route 30) on the South, northward to S. Grand Blvd. on the West to Shenandoah Ave.
Useful Contacts
Aldermen
Neighborhood Improvement Specialist(s)
Citizens' Service Bureau
Parks in Tower Grove East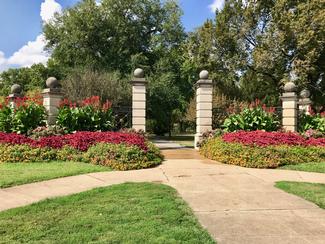 Officially opened to the public in 1872, Tower Grove has been characterized as the largest and best preserved 19th-century Gardenesque style city park in the United States. This formal landscape architecture style features winding paths, symmetrical features, intense planting and the use of architecturally elaborate gates, pavilions, and houses; it differs from the much more numerous Picturesque landscapes of Frederick Law Olmstead and others. The 289-acre tract in the south central part of the city, along with the adjacent Missouri Botanical Gardens, was a gift to the City of St. Louis by merchant philanthropist Henry Shaw (1800-1889), who was largely responsible for its design.
12 comments from people like you have helped us improve this page. Keep the feedback coming!