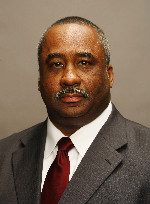 Many exciting events are on the calendar for St. Louis in the next few days and weeks.  Before I spotlight a few of them, however, I want to take this opportunity to wish each and every one of you a safe and wonderful
Thanksgiving
.  If this is the first year that you will be roasting a turkey for your family's Thanksgiving Dinner or if you just want to review Holiday food safety tips, the USDA has an online brochure that you might find helpful.  Here's the link: 
http://publications.usa.gov/USAPubs.php?PubID=5891
.
In case you haven't heard, Saturday, Nov. 26 has been designated as the 2nd Annual Small Business Saturday, the day people support small businesses.  As you begin your Holiday gift shopping, I encourage you to think of the many small businesses in our City neighborhoods.  You may find the perfect present for that special someone on your list right in your neighborhood business district.
Listed below are just a few of the great events that are coming up in St. Louis.  I encourage you to take advantage of all that our great City neighborhoods have to offer.  Also, if you haven't visited the City's new website stlouis-mo.gov (http://stlouis-mo.gov/  ), I encourage you to do so.  On our home page you will find a link to the Calendar of Events.  Please feel free to see what activities are coming up and to submit an event that your organization will be holding.  The listing is free.  See you in the neighborhood!
Guns 'n' Hoses Charity Boxing Event
Support the St. Louis Backstoppers organization by attending the annual Guns 'n' Hoses event on Thanksgiving Eve, Wednesday, Nov. 23 at Scottrade Center, 1401 Clark Avenue in Downtown St. Louis.  Bouts will begin at 7 p.m. and tickets begin at $17.50.  Watch area firefighters and police officers square off for a worthy cause.  Visit http://www.scottradecenter.net/events/gunsnhoses.html to read more.
Victorian Christmas
The Victorian country home of Missouri Botanical Garden founder Henry Shaw will be decked out for the Holidays with wreaths, garland, floral centerpieces, greenery and a Holiday tree starting Wednesday, Nov. 23 and continuing through the month of December.  Price of admission to Victorian Christmas at Tower Grove House will be included with Garden admission.  Enjoy storytelling on Wednesdays and Saturdays at 11 a.m. and 1 p.m.  Questions?  Call (314) 577-5100.
2011 Ameren Missouri Thanksgiving Day Parade
The 2011 Ameren Missouri Thanksgiving Day Parade will take place on Thursday, Nov. 24.  The parade will step off from the corner of Washington Avenue and Fourth Street in Downtown St. Louis at 8:45 a.m., then proceed south on 4th to Market, and west on Market to 14th, where it will conclude.  Read more at http://www.christmasinstlouis.org/ .
Thanksgiving Luncheon
The 2nd Annual Thanksgiving Luncheon for those in need will be held from 10 a.m. to 1 p.m. on Thursday, Nov. 24 in the Atrium at Scottrade Center, 14th and Clark in Downtown St. Louis.  Coats and other winter clothing will be available.  For more information, call (314) 341-3335 or (314) 559-0958.
Ice Skating
Do you love to ice skate?  If so, you may now have twice the fun.  As in past winters, Steinberg Ice Rink in Forest Park is now in operation and will be open Thanksgiving Day.  Extended Holiday hours from Nov. 23 through Nov. 26 will be 10 a.m. to Midnight.  Read more at http://www.steinbergskatingrink.com/ .
A new temporary ice rink has been built in the park at 14th and Market Street across from Peabody Opera House and is now operating.  The rink is part of the plan for enhancing the experience of visitors to Peabody Opera House's Holiday shows.
Both rinks will charge $6 for admission and $4 to rent ice skates.
St. Louis Christmas Past 2011 Holiday Traditions
The day after Thanksgiving will kick off the Holiday season at the Old Courthouse in Downtown St. Louis.  St. Louis Christmas Past 2011 Holiday Traditions will begin at Noon on Friday, Nov. 25 with the unveiling of its Victorian holiday decorations and a concert by the St. Louis Brass Band.  Check the website at http://www.nps.gov/jeff for a complete listing of all the Holiday programs and concerts that will be held at the Old Courthouse at 11 N. Fourth Street between Nov. 25, 2011 and Jan. 7, 2012. 
Rock 'n' Roll Craft Show
The Rock 'n' Roll Craft Show will be held this weekend, starting at 10 a.m. Friday, Nov. 25 at the Third Degree Glass Factory, 5200 Delmar in the Loop.  The Show will feature the best of St. Louis' alternative craft community plus live Rock 'n' Roll music.  Think all kinds of handmade items – knitting, jewelry, clothing, woodworking, etc.  For more info, call (314) 367-4527.
U.S. Bank Wild Lights
One of the St. Louis traditions you don't want to miss this Holiday season is a stroll through the U.S. Bank Wild Lights display at the Zoo in Forest Park.  The fun begins the weekend of Nov. 25, 5:30 – 8:30 p.m.  Admission $5.  For a complete schedule of all the activities, visit http://www.stlzoo.org/ .
Thanksgiving Barrel Roll Art Hill Roll Off
This is your chance to try to set a Guiness World Record, benefit the Nurses for Newborns Foundation and be in a film.  On the Saturday after Thanksgiving (Nov. 26) at Noon, everyone interested is invited to meet at Art Hill in Forest Park.  The goal of the Art Hill Roll Off is to film as many people as possible rolling down Art Hill.  The crew will film from different vantage points on the ground as well as from a chopper overhead!  To read more, visit http://www.barrelrollman.com/ .
Christmas Choral Concert
The 90-voice St. Louis Metro Singers will present a Christmas Choral Concert at 7 p.m. on Sunday, Nov. 27 at Southwest Baptist Church, 6430 Scanlan Avenue in the beautiful Lindenwood Park neighborhood.  The concert will feature selections from the group's just-released 25th Anniversary CD entitled, "Silver Bells."  Want more info?  Visit http://www.metrosingers.org/ .
Save the Date
Dec. 1 – Holiday Bonfire & Open House, Bowood Farms
Dec. 1 – Historic Downtown Candlelight Tour
Dec. 2 – USAF Band of Mid-America Holiday Concert, St. Louis Scottish Rite
Dec. 3 – Chill on The Hill 5K Run, St. Ambrose Church
Dec. 3 – Holiday Magic, Edward Jones Dome
Dec. 3 – Wintermarkt, Greg Freeman Park
Dec. 3 – Soulard Holiday Parlour Tour
Dec. 3 – Grinch Day on South Grand
Dec. 4 – Holiday Concert, Harris-Stowe State University
Dec. 4 – Advent Festival of Lessons and Carols, Christ Church Cathedral-Episcopal
Dec. 4 – Christmas Choral Concert, St. Anthony of Padua Church
NIXLE
The Department of Public Safety's City Emergency Management Agency (CEMA) provides free emergency alert service through Nixle (http://www.Nixle.com/ ).  When you register for the service, you will receive our informative and timely text messages on your cell phone and/or as emails on your computer.  Visit the Nixle website and sign up for the free service today.  If you have any comments about the service, please let me know.
Will you be having an event in your neighborhood that we can support?  If so, you may email the information about it to me at brysonc@stlouiscity.com  or to Cathy Smentkowski at smentkowskic@stlouiscity.com   for consideration of noting it in the Spotlight or you may post it on the City's Calendar of Events.
And remember, if you see something in the neighborhood that just doesn't look right, REPORT IT!
Charles Bryson
Director of Public Safety
City of St. Louis
Department:


Department of Public Safety