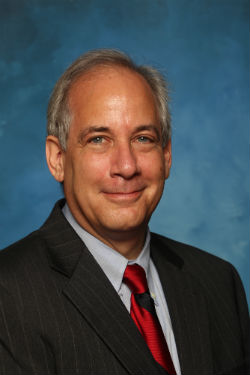 Passage of Proposition A
The statewide passage of Proposition A Tuesday means a transition to a locally-controlled St. Louis Police Department will begin shortly, to take effect on or after July 2013.  Thank you for making this change possible.  I'll keep you updated on our progress.
Upcoming Events

Nov. 10 – Annual Veterans Day Parade & Celebration, Soldiers' Memorial,
Everyone is invited to join in honoring our Veterans on Saturday, Nov. 10 at the 29th Annual Veterans Day Observance, which will include a ceremony at , the parade and Massing of the Colors at , followed by activities in the Family Fun area. Visitors will be able to enjoy patriotic music, view military displays, obtain information at the job fair and more.  Questions? Call the City's Special Events Office at (314) 589-6613.
Nov. 10 – The Blessing Basket Project Annual Warehouse Sale,
Help support the Blessing Basket Project by stopping by the annual Blessing Basket Project Warehouse Sale this Saturday, from to at 5234 Oakland Avenue in the Kings Oak neighborhood. Purchase overstocks and Blessing Baskets needing a little TLC, all at amazing prices. Early Bird Shopping will run from to , suggested donation of $5.
Nov. 10 – LPUMC Turkey Dinner and Bazaar,
Lafayette Park United Methodist Church will host its annual Turkey Dinner and Bazaar from to Saturday at 2300 Lafayette Avenue. The cost is $8 for adults and $2.50 for children under 12. Carry-outs will also be available. Call (314) 773-1246 for more information.
Nov. 11 – St. Stanislaus Kostka Fall Festival,
The St. Stanislaus Kostka Church Annual Fall Festival will feature Polish cuisine, polka bands, Polish baked goods, church tours, games for children and adults and much more. The festival will run from to on Sunday, Nov. 11 at the church located at 1413 N. 20th Street in the historic Carr Square neighborhood. For more information, visit the stanislauskostka.com web site.
Nov. 11 – Annual TurkeyFest, St. Vincent DePaul Parish,
The St. Vincent DePaul Parish in the LaSalle neighborhood is inviting everyone to stop by its Annual TurkeyFest this Sunday from to Cost is $9 for adults and $5 for children. Activities include a Christmas Korner. The church is located at 1408 S. Tenth Street. Make plans to stop by with your family for great food and lots of fun.
Nov. 11 – Radio-style Play, Old Courthouse,
The Old Courthouse Players will present a radio-style play entitled, "My Dear Julia," this Sunday at at the Old Courthouse, 11 N. 4th Street in Downtown St. Louis. The play, written by local historian NiNi Harris and local artist Sheila M. Harris, is about the romance of Ulysses S. Grant and Julia Dent Grant and is based upon their memoirs. The performance is free. Questions? Call (314) 368-8852.
Nov. 14 – Share the Warmth Open House, AmeriCorps St. Louis HQ,
The 3rd Annual AmeriCorps St. Louis (ACSTL) Winter Warming Shelter Open House will take place from to on Wednesday, Nov. 14 at 1315 Ann Avenue. During the winter months, St. Louis faces a shortage of homeless shelter housing. For the last two years, ACSTL has partnered with the Winter Outreach Group to open its doors as an emergency Winter Warming Shelter on weekends when temperatures fall below 20 degrees Fahrenheit. The shelter is staffed entirely by volunteers and funded solely through charitable donations. The Open House will be a great opportunity to meet ACSTL staff and service corps members while also supporting a great cause. The Open House will feature a silent auction, games, raffle, chili cook-off and more. To learn more, email CST@americorps-stl.org.
Nov. 14 – Tapping into Transit, Sheraton St. Louis City Center Hotel,
Interested in high-speed rail from St. Louis to Chicago? If so, you will want to attend Tapping Into Transit on Wednesday, Nov. 14.Citizens for Modern Transit and the Vanguard Cabinet's Transportation Committee will present Rick Harnish, Executive Director of Midwest High Speed Rail Association, who will update attendees on the progress and future of the high speed rail initiative. Call (314) 231-7272 for more details.
Nov. 15 – Neighborhood Change in St. Louis – Forum, UMSL at Grand Center,
The first forum in the Great Neighborhoods for a Great Region Series will be held on Thursday, Nov. 15 from at UMSL at Grand Center, located at 3651 Olive Street. The forum will explore why strengthening neighborhoods is important to regional growth and how the region can support communities. The event will feature presentations, followed by a panel discussion and conclude with a reception. The event is free and open to the public, but RSVPs are required. For more information and to RSVP, contact policyforum@wustl.edu.
Nov. 17 – Girls on the Run 5K, Soldiers' Memorial Plaza,
More than 2,000 girls and 2,000 runners and walkers are expected Downtown next Saturday, Nov. 17 for the community run benefiting the Girls on the Run St. Louis Scholarship Fund. The Fun Run will step off from Soldiers' Memorial, 1315 Chestnut, at and the 5K Run will begin at Registration is $25. If you would like to join in the fun, call (314) 862-6266.
Now – 19 - 21st Annual Whitaker St. Louis International Film Festival, various venues

The 21st Annual Whitaker St. Louis International Film Festival (SLIFF) will be held Nov. 8 – 19.  SLIFF will screen more than 400 films:  110 narrative features, 73 documentary features, and 226 shorts.  This year's festival has a record 209 programs, with 50 countries represented.  SLIFF's primary venues will be the following theatres:  Hi-Pointe Theatre, Plaza Frontenac Cinema, Tivioli Theatre, Brown Hall Auditorium on the campus of WashingtonUniversity, Webster Hall's Moore Auditorium on the campus of WebsterUniversity, and Wildey Theatre in Edwardsville, IL.  For a list of all the screenings, visit the cinemastlouis.org web site.


Save the Date
Nov. 16 – Macy's Festival of Lights, Kiener Plaza,
Nov. 17 – Czech Fall Festival 2012, American Czech Education Center,
Nov. 18 – U.S Capitol Christmas Tree on display, outside the Edward Jones Dome,
Nov. 18 – Chicken Dinner, Five Star Senior Center,
Promoting Your Neighborhood Activities
Is there a neighborhood event on the schedule that you would like noted in the
Spotlight
? If so, you may email the information about it to me at 
rothe@stlouis-mo.gov
 or to Cathy Smentkowski at 
smentkowskic@stlouis-mo.gov
 for consideration. You may also post it on the City's 
Calendar of Events
 on the City's web site: 
http://stlouis-mo.gov.
 The link to submit an event is on the home page. The listing is free. I encourage you to take advantage of this free way to promote your event.
Community Garden Grants Available
The deadline to apply to Gateway Greening for 2013 grants for new and expanding community gardens is Friday, Nov. 16, 2012. To download application files and to learn more, visit the gatewaygreening.org web site.
Mayor Slay's Holiday Card Design Contest
Mayor Francis G. Slay announced his annual Holiday Card Design Contest earlier this week. City children ages 12 and under are invited to participate. Entries should be appropriate for all religions. Deadline to have the artwork into the Mayor's Office for consideration is Wednesday, Nov. 28. For all the details, visit stlouis-mo.gov and click on the News & Media link to read the complete contest announcement.
Eddie Roth
Director of PublicSafety
City of St. Louis
Department:


Department of Public Safety