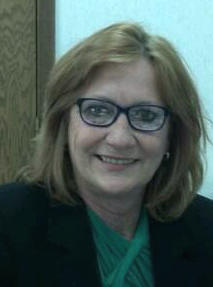 National Severe Weather Preparedness Week
In light of the weather forecast for St. Louis, I want to begin this week's Spotlight with information about being prepared for Severe Weather.  National Severe Weather Preparedness Week will be observed March 3 - 9, but here are a few tips to be ready for the predicted snow/sleet/freezing rain headed our way.  Before the storm starts, have available:
Extra food and water.  Food requiring no cooking or refrigeration is best.
Battery powered radio
Flashlight and extra batteries
Extra medicine and first-aid supplies.
In your car or truck, carry a winter storm survival kit and keep your gas tank near full to avoid ice in the tank and fuel lines.  Drive only if it is necessary.
Stay indoors during the storm.  Avoid overexertion when shoveling snow.  Watch for signs of frostbite and hypothermia.  Dress to fit the season.  With preparation, your family can weather any storm.  For more emergency preparedness information, visit the ready.gov web site.
Upcoming Events
Feb. 21-24 -- St. Louis Home & Garden Show, America's Center, 10 a.m.
The 36th Annual St. Louis Builders Home & Garden Show will be held this Thursday through Sunday at America's Center, 701 Convention Plaza in beautiful Downtown St. Louis.  One of the largest quality consumer home shows in North America, the event will showcase six areas:  Lawn & Garden, Kitchen & Bath, Pool & Spa, GeoComfort Green Products, Interior Design and Building Products.  The show will run from 10 a.m. to 9 p.m. on Thursday, Friday and Saturday and from 10 a.m. to 5 p.m. on Sunday.  For more details and ticket information, visit the STLHomeShow.com web site.
Feb. 22 -- From Newtown to Our Town Community Forum, Washington Tabernacle, 6 p.m.
A community forum and call to action on youth gun violence will be held from 6 - 9 p.m. on Friday, Feb. 22 at Washington Tabernacle Missionary Baptist Church, 3200 Washington Boulevard.  The panel will include representatives from Federal and local law enforcement, the juvenile court system, academic community, faith community and elected officials.  The evening will begin with a reception starting at 5 p.m.  For more information, visit the washtabmbc.org web site or call (314) 533-8763.
Feb. 22 -- Friday Evening Tours, Contemporary Art Museum, 6 p.m.
Going to a show in Grand Center this Friday?  Take advantage of Contemporary Art Museum's new later hours and stop by for a 30-minute docent-led tour of the exhibition and a drink at the bar from 6 - 7 p.m.  The museum is located at 3750 Washington Boulevard in Grand Center.  For more details, call (314) 535-0770 ext. 311.
Feb. 24 -- Night at the Aquarium, World Aquarium, 5:30 p.m.
Everyone is invited for a fun and educational evening at World Aquarium, 701 N. 15th in Downtown St. Louis this Sunday from 5:30 p.m. to 8:30 p.m.  Bring your camera and get ready for some great photo opportunities of fun animal interactions during the Night at the Aquarium.  The ticket price is $10 in advance and $12 at the door.  questions?  Call (314) 647-6011.
Feb. 26 -- First Short Film Pitch Night, The Icarus Club, 6:30 p.m.
Do you have a great idea for a short film or digital series and need to find the team to make it happen?  This is the night for you.  Everyone will have two minutes to pitch their idea.  A vote will be taken on the best five ideas to develop that night.  A crew will form around each of the ideas.  The First Short Film Pitch Night is an opportunity to find a crew and make something amazing.  The Icarus Club is located at 1500 Washington Avenue.  To RSVP for the free vent, visit the Icarus Club Facebook page.

Feb. 28 -- Trivia Night, The Lemp Mansion Restaurant, 7 p.m.
Get your table of four together and make your reservations for the Lemp Mansion Trivia Night on Thursday, Feb. 28 beginning at 7 p.m. for a chance to win an overnight stay for four at the Lemp Mansion.  The admission price of $10 per person includes your first cocktail or soft drink with appetizers and dining options available from the restaurant's menus.  Need more information?  Call (314) 664-8024.
March 8 -- Trivia Night, Shrewsbury City Center, 7 p.m.
Mason School ACL will host a Trivia Night on Friday, March 8, to raise funds for school supplies, equipment, uniforms and field trips.  There will be 10 rounds of trivia, prizes, a 50/50 raffle, games, and much more!  Complimentary beverages will be served.  Doors will open at 6:30 p.m. with Trivia starting at 7 p.m.  The event will be held at the Shrewsbury City Center, located at 5200 Shrewsbury Avenue.  Tickets are on sale for $25 each or a table of 8 for $200.  For details, call (314) 853-2763 or email masonschoolpto@gmail.com.
Now through March 31 -- Orchid Show, Missouri Botanical Garden, 9 a.m.
The Missouri Botanical Garden maintains one of the world's premier orchid collections.  The Orchid Show is the only time of the year when a vast, rotating selection of orchids from the Garden's historic collection is available for public viewing.  You do not want to miss this annual display that features 800 blooming orchids in a lush, tropical landscape.  The price is $5 plus regular garden admission; free for Garden members.  The Garden is located at 4344 Shaw Avenue.  Visit the missouribotanicalgarden.org web site to learn more.
Save the Date
March 2 -- Rosenball, St. Louis German Cultural Society, 6 p.m.
March 2 -- Seed Swap 2013, The Word at Shaw, Noon 
Promoting Your Neighborhood Activities
Is there a neighborhood event on the schedule that you would like noted in the Spotlight?  If so, you may email the information about it to me at deekenc@stlouis-mo.gov or to Cathy Smentkowski at smentkowskic@stlouis-mo.gov for consideration.  You may also post it on the City's Calendar of Events on the City's web site:  http://stlouis-mo.gov.  The link to submit an event is on the home page.  The listing is free.  I encourage you to take advantage of this free way to promote your event.
National Kids to Parks Day School Contest 2013
Children nationwide are being invited to take part in a grassroots movement to celebrate America's parks through play on Saturday, May 18, as they participate in National Park Trust's (NPT) third annual National Kids to Parks Day (KTP). As part of this celebration, students in all schools across the country and in the U.S. territories are invited to submit proposals for a KTP event at a park in their community.  NPT will award scholarships up to the amount of $1,000 to winning entries for each class.  Scholarships will be used by the winners to implement their KTP event during the week leading up to May 18.  The deadline for entries is Friday, March 1.  For all the details and contest entry forms, visit the parktrust.org web site.
Charlene Deeken
Director of Public Safety
City of St. Louis
Department:


Department of Public Safety