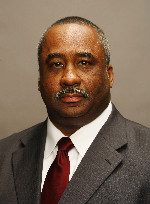 There are a number of fun neighborhood activities on the calendar for the upcoming days and weeks in St. Louis. Before I highlight a few of them, though, I want to take a moment to go over the precautions that need to be taken when the temperature soars and the humidity rises. The early symptoms of heat exhaustion can easily catch us unaware. Some people might feel a bit light-headed and weak or have a touch of nausea. The serious problems develop when symptoms are overlooked. In general, try to stay well-hydrated. Drink water even if you're not thirsty.
Symptoms of heat exhaustion include: dry mouth, fatigue, weakness, dizziness, headache, nausea, sometimes vomiting, weak & rapid pulse, sweating slows down.
Treatments for heat exhaustion: get out of the sun and into a cool place, drink fluids, rest, loosen clothing.
Symptoms of heat stroke include: very high body temperature (104 degrees or higher), hot dry skin, no sweating, disorientation, delirium, convulsions, loss of consciousness.
A heat stroke victim needs medical attention immediately. Until EMS arrives, move the person to a cool place indoors or in the shade outdoors. Lower body temperature as soon as possible. Fan the person. Apply ice packs or cold compresses. If conscious, give the person small sips of cool water.
Have fun outdoors this summer, but take extra care when the temperature rises.
Listed below are just a few of the events that are coming up in St. Louis. I encourage you to take advantage of all that our great City neighborhoods have to offer. Also, if you haven't visited the City's new website stlouis-mo.gov (http://stlouis-mo.gov/), I encourage you to do so. On our home page you will find a link to the Calendar of Events. Please feel free to see what activities are coming up and to submit an event that your organization will be holding. The listing is free. See you in the neighborhood!
Celebrate St. Louis Summer Concerts
The Celebrate St. Louis Summer Concerts continue this weekend by Soldiers' Memorial, 13th and Chestnut, from nightly, Friday, July 22 and Saturday, July 23. Keb' Mo' will be featured on the 22nd and Barenaked Ladies will headline on the 23rd. To find out more about this concert series, visit http://www.celeratestlouis.org/
Art Museum Outdoor Film Series
The St. Louis Art Museum will screen the movie "Viva Las Vegas" this Friday, July 22 on Art Hill in Forest Park beginning at See one of the classic American films that helped define "cool" in the 1950s and 1960s. For more information about the SLAM Outdoor Film Series, visit http://www.slam.org/ .  
Gaucha Berlin Exhibit Opening
The newest studio and gallery in the Southampton neighborhood, SOHA Studio and Gallery, located at 4915-17 Macklind Avenue, will hold its opening for the Gaucha Berlin Exhibit on Saturday, July 23 from Gaucha Berlin takes her inspiration for her artwork from everyday life and from her journeys as a world traveler. Her current work consists of collage, transfer drawing and graphite. For more details, visit http://www.sohastudioandgallery.com/ .  
Movie in BentonPark
The movie "MegaMind" will be shown this Saturday, July 23 in Benton Park, Arsenal and S. Jefferson, as part of the BentonPark Concert/Event series. Festivities start at and the movie will start about Enjoy a relaxing evening in the park with family and friends. Bring blankets, lawn chairs, snacks and beverages. Popcorn, snow cones and cotton candy will be available for sale. For more information, visit http://www.bentonparkwest.org/ .
Henry Shaw's 211th Birthday Celebration
Henry Shaw was a successful St. Louis hardware baron and landowner in the 19th century, who built an extensive garden as part of his estate, then opened it to the public in 1859 as a gift to the City of St. Louis. On Sunday, July 24 celebrate the 211th birthday of MissouriBotanical Garden founder Henry Shaw in the garden's Spoehrer Plaza. Bring the whole family to enjoy a marionette show, stilt walkers and music. The event is free for all visitors from to For more information, visit http://www.mobot.org/ .
Concerts in Parks
Each Sunday through July 31, the Compton Heights Concert Band will perform in Francis Park, Eichelberger & Donovan, starting at Bring a lawn chair, snacks and enjoy. For weather cancellations or change of venue, call (314) 776-2227.
Each Monday through Aug. 1, the Compton Heights Concert Band will perform in Tower Grove Park, S. Grand and Magnolia, starting at Invite your family, neighbors and friends to come along and enjoy the performance. For weather cancellations or change of venue, call (314) 776-2227.
Each Wednesday through Aug. 17, the O'Fallon Park Jazz Concert Series will take place in O'Fallon Park by the Boathouse, starting at Bring food and drink and enjoy the shows in the company of your friends and neighbors.
The concert series in Carondelet Park continues on Sunday, July 24 with a performance by "Mystic Voyage." The concert will run from to
The next concert in Ivory Perry Park is scheduled for Sunday, July 24 from Charles Glen is scheduled to perform a variety of music styles from Jazz and Blues to Funk and Pop. Ivory Perry Park is located at Belt and Cabanne in the Visitation Park neighborhood.
If you enjoy Bluegrass music, then you'll want to be at BellerivePark, 5600 S. Broadway on Monday, July 25 to hear the "PIK'n LIK'n." The concert starts at
Breakfast for Bikers
If you ride your bicycle to work, you need to know about Trailnet's 2011 Breakfast for Bikers Series. Break for coffee with fellow cyclists on Wednesday, July 27 from at Health Literary Missouri, 325 N. Euclid in the Central West End and on Friday, July 29 from at the Downtown Bicycle Station, 1011 Locust. Follow Trailnet on Twitter for weather cancellations.
Wednesday Night Out
The Downtown CID and Alive Magazine are inviting everyone to participate in Wednesday Night Out – the Downtown-wide Happy Hour, from every Wednesday night through August. More than 20 Downtown bars and restaurants are participating and offering drink and appetizer specials. Invite your friends and co-workers to join you for some fun after work.
Downtown Concert
The guitar duo "Sweet and Low" is scheduled to perform at the St. Louis Public Library's "Not So Quiet" Concert at Old Post Office Plaza, 8th & Locust, in Downtown St. Louis on Thursday, July 28 from to The lunchtime concerts will be held every Thursday during July. For the line-up of performers, visit http://www.slpl.org/.   Note: If it rains, the show will be canceled.
Thursdays @ The Intersection
Every Thursday through August, you can catch live music and a movie from in Strauss Park, Grand and Washington, as part of Thursdays @ The Intersection. On Thursday, July 28 Rhythm Section Road Show will perform, followed by the movie "Austin Powers: International Man of Mystery." Music will begin at and the movie will begin at dusk, around For all the details, visit http://www.grandcenter.org/ .
Love the Neighborhood Free Family Event
Dwight Davis Park, located next to Northwest Academy at Riverview Blvd. and Lillian Avenue, will be transformed into a fun-filled amusement park on Saturday, July 30, from to for the Love the Neighborhood Free Family Event. Stop by several large tents to enjoy games, food, arts and crafts. Activities include water slides, carnival games, climbing wall, inflatable games, live entertainment, dental screenings and more. Tennis shoes and school supplies will be given away, while the supply lasts.
Back to School Rally
Hopewell M.B. Church, 915 N. Taylor, will be having a Back to School Rally and Health Fair on Saturday, July 30, starting at For more information, call (314) 705-1190.
Art Exhibits
The first ever Hispanic exhibit at the Missouri History Museum is going on now. Bittersweet Harvest – The Bracero Program will run through July 31. The exhibit focuses on the Bracero Program, the largest guest worker program in United States history. The program brought millions of Mexican nationals north to work on short-term labor contracts across the country. Their contributions to communities in Mexico and the U.S. have had a long lasting impact on the political, economic, social, and cultural landscape of both nations.  For more details, visit http://www.mohistory.org/ .
Craft Alliance's 2011 Biennial Faculty Exhibition is on display now through Sunday, Aug. 14 at Craft Alliance, 6640 Delmar. Come see the textile, ceramic and metalsmithing creations of the Craft Alliance instructors, who are also practicing artists themselves. For more information about Craft Alliance, go to http://www.craftalliance.org/ .
An art exhibit benefiting Stray Rescue of St. Louis is on display now through Sunday, Aug. 28 at the Saint Louis University Museum of Art, 3663 Lindell Blvd. Through paint, sculpture and photography the artists participating in Urban Wanderers worked to capture the very essence of the pit bulls in the care of Stray Rescue, underscoring the fact that strays given a second chance can make wonderful pets. The artwork is available for purchase through www.blacktie-missouri.com/auctions/ .
Save the Date
Aug. 1 – Tickets to the 4th Annual St. Louis & Metro Firefighters Ball go on sale to the general public. Visit http://www.firefightersweekend.com/ for all the ticket locations.
Aug. 2 – National Night Out
Aug. 5 – Missouri's back-to-school sales tax holiday starts
Aug. 6 – Back to School Concert, Benton Park
NIXLE
The Department of Public Safety's City Emergency Management Agency (CEMA) provides free emergency alert service through Nixle (http://www.Nixle.com/ ). When you register for the service, you will receive our informative and timely text messages on your cell phone and/or as emails on your computer. Visit the Nixle website and sign up for the free service today. If you have any comments about the service, please let me know.
Will you be having an event in your neighborhood that we can support? If so, you may email the information about it to me at brysonc@stlouiscity.com or to Cathy Smentkowski at smentkowskic@stlouiscity.com for consideration of noting it in the Spotlight or you may post it on the City's Calendar of Events.
And remember, if you see something in the neighborhood that just doesn't look right, REPORT IT!
Charles Bryson
Director of Public Safety
City of St. Louis