Apply for a Property Boundary Change
Steps to apply for a Property Boundary Change, for subdivisions, lot consolidations and boundary adjustments
On This Page
Overview
Property boundary change permits are required for property modifications including the following:
Subdivisions – Splitting one property into two or more new properties
Lot Consolidations – Combining two or more adjacent properties into one property
Boundary Adjustments – Relocating the property line(s) between two or more adjacent properties
Preparation
Be prepared to provide the address of the property in question and your contact information.
Assemble name and contact information of the business, and an additional point of contact if necessary.
Know the type of property modification (Subdivision, Lot Consolidation or Boundary Adjustment).
Gather proof of payment of the previous year's real estate taxes for all properties involved.
(The real estate taxes must be paid for the previous year throughout the application process. Example: for an application initiated in December 2020 and completed in January 2021, the real estate taxes would have to be paid for 2019 and 2020.)

Subdividing a property in which a building would be located along the proposed boundary (i.e. a townhome) requires a Townhome Fee Simple Conversion Permit from the Building Division prior to subdivision approval. Inquiries may be directed to:

Department of Public Safety - Building Division
(314) 622-3332
Monday-Friday, 9:00 am-3:00 pm

Prepare a detailed description of the work to be done.
Obtain plat drawings prepared and sealed by a Licensed Professional Surveyor in the State of Missouri that follow Chapter 445 of the Missouri Revised Statutes (for the application process, hard copies or PDF copies are accepted). Use our sample engineering drawings and checklist for review of surveys to confirm that drawings are satisfactory and all tasks have been completed.
Instructions
Online
Fill out the online Property Boundary Change Permit Application.
On the next screen after you submit your information, you will be able to upload your plat drawings and tax receipts. If you only have hard copies of these items, you may mail them or drop them off at the address below.


Office of the Secretary
Board of Public Service
1200 Market St., Room 300
St. Louis, Missouri 63103

See the screenshots below for a preview of the document upload process.
Document Upload Process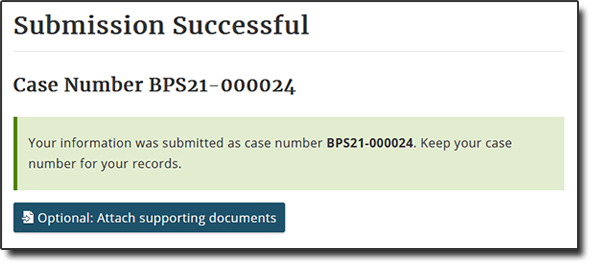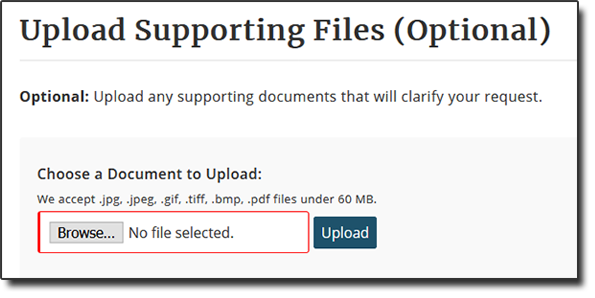 Fees
None at this time.
What to Expect
You will receive a confirmation email with a confirmation number, which you can use to check the status of your application.
Approval Process
An approval recommendation will be presented at the weekly Board meeting for final approval. Upon review of the application, the BPS Design Division will contact you with comments and let you know if they recommend approving or denying your application.
After Approval
After approval, you must submit to the BPS Office of the Secretary:
a hard copy mylar formatted plat drawing (18" x 24" or 22" x 34" size) notarized and signed by the owner(s) and lien holder(s)
the signed/notarized waiver letter-accepting all terms and conditions of the permit (provided by BPS)
Office of the Secretary Board of Public Service 1200 Market St., Room 300 St. Louis, Missouri 63103 
The mylar original(s) will be signed by the Board of Public Service President and the Board of Public Service Secretary to finalize the property changes.
Once the plat is signed by the City, it may be recorded at the Recorder of Deeds office.
Additional Information
For additional information or questions concerning Property Boundary Change Permit application or process or to fill out the application in an alternate format, please contact us using the contact information below.
Contact