Cares Act Training Grant is Here to Support St. Louis' Job Seekers
Free career training is now available at SLATE. New careers begin HERE!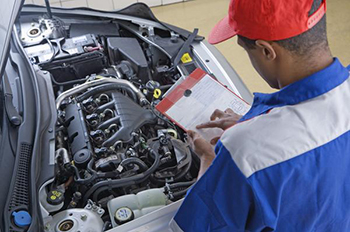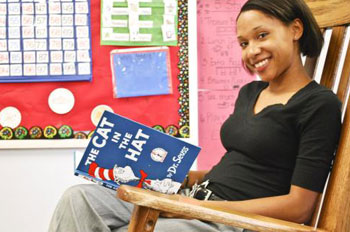 With hundreds of thousands of Missourians unemployed due to COVID-19, investing in the state's workforce is essential to economic recovery. That's why the Office of Workforce Development of the Missouri Department of Higher Education (DHEWD), has distributed $458,000 of federal assistance to SLATE to offer economic security to St. Louisans. These additional dollars will work in conjunction with our regular WIOA funding to offer scholarships for career training to the unemployed adults and workers who have been furloughed and/or laid off during the pandemic to skill up and get back to work. 
If you're looking to gain additional career skills, now is the time. You may be qualified for a scholarship of up to $11,000 for in-demand career training. Training is short, only 4-12 weeks long. But HURRY, this is a LIMITED TIME/AVAILABILITY PROGRAM! CARES ACT TRAINING DOLLARS MUST BE USED BY OCTOBER 31, 2020!
Provided below are APPROVED training programs in our area.
https://www.stlouis-mo.gov/government/departments/slate/documents/approved-training-programs.cfm
Connect with SLATE to access resources and services today! 
Why should I connect with a Job Center? 
When you connect to SLATE, you will gain access to Cares Act Training Grant and WIOA Training Funding. Click to watch the short video https://jobs.mo.gov/files/whyconnectwithajobcentermp4
What should I do before connecting with a Job Center?
How do I connect with a Job Center?
Get started with our short inquiry form and our staff member will be in touch with you!
Connect with Us
---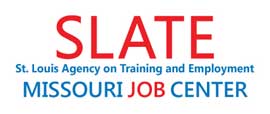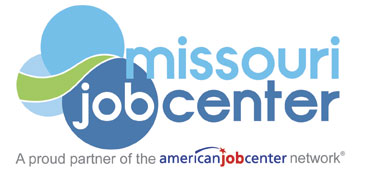 SLATE Missouri Job Center is an Equal Opportunity Employer and Service Provider. Auxiliary aids and services are available upon request to individuals with disabilities. If you need this information interpreted to a language you understand or in a different format, please contact 314-589-8000. Callers who are deaf or hearing or speech-impaired may reach us at Missouri Relay Number 711.
>> Equal Opportunity & Accommodations
>> Notice of Federal Funding and Federal Disclaimer
>> Babel Notice