Covid-19 National Dislocated Worker Grant
City of St. Louis is hiring temporary healthcare workers
What is Covid-19 National Dislocated Worker Grant?
The St. Louis Agency on Training and Employment is accepting applications for temporary healthcare workers through the federal Covid-19 National Dislocated Worker Grant.
There's a huge demand for healthcare workers in the St. Louis area. At the same time, laid-off workers in our area are looking for new opportunities. The program is designed to help train more healthcare workers in our area and give laid-off workers a chance to get back to work.
Positions include community service workers, patient screeners, COVID-19 data entry workers, and contact tracers.
All participants will earn a paycheck and access to SLATE's employment and training services. These jobs pay $15 dollars an hour.
Who is Eligible?
Anyone who has:
Exhausted Unemployment Compensation benefits
The long-term unemployed (unemployed since June 2021) 
Those unable to go back into the field they were working in.
Requirements
Participants must:
Pass the background check
Pass TB test
Be fully vaccinated.
How to Apply?
To enroll, call Barbara Greenland at 314-657-3573, or e-mail at bgreenland@stlworks.com.
---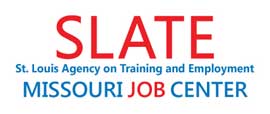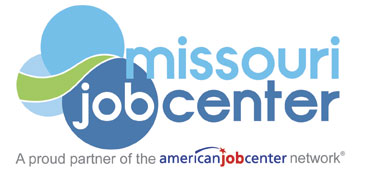 SLATE Missouri Job Center is an Equal Opportunity Employer and Service Provider. Auxiliary aids and services are available upon request to individuals with disabilities. If you need this information interpreted to a language you understand or in a different format, please contact 314-589-8000. Callers who are deaf or hearing or speech-impaired may reach us at Missouri Relay Number 711.
>> Equal Opportunity & Accommodations
>> Notice of Federal Funding and Federal Disclaimer
>> Babel Notice