Health Profession Opportunity Grant (HPOG) Apprenticeship
Training for entry-level positions in nursing, pharmacy, emergency medicine and other healthcare professions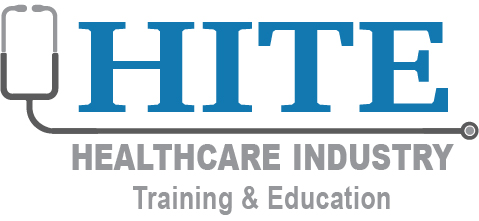 Publication Date: 09/21/2016
Document Type: Informational Pages
Sponsor: St. Louis Agency on Training and Employment
Summary
St. Louis City and County residents have a new opportunity to earn a living wage and learn or advance to higher paying professions in the healthcare industry. The Heath Profession Opportunity Grant (HPOG) apprenticeship program will train workers, including but not limited to TANF/Missouri Work Assistance recipients, for healthcare occupations.

A total of 159 eligible applicants will be selected by lottery to participate in this training opportunity each year, for a total of 795 participants over the next five years.

For those selected, SLATE will provide funding for tuition, on-the-job training, books and supplies, as well as supportive services, such as child care and transportation. Not all eligible applicants will be selected to participate; the process is by computer selection and is completely random.

The program is designed specifically to help low-income individuals improve self-sufficiency while also increasing the quality and availability of health care workers in high demand professions such as:

• Certified Nursing Assistants
• Home Health Aids
• Personal Care Technicians
• Phlebotomy
• Pharmacy Technicians
• EMT/Paramedics
• Dental Assistants
• Medical Assistants (administrative and/or clinical)
• Registered Nurse

The program provides skills or certification upgrades to increase participants' earnings potential.

The program is made possible by the Administration for Children and Families' Health Professions Opportunity Grant (HPOG) to service TANF Recipients and other low-income individuals.

Eligible participants must be:

• 18 years of age or older
• Have a High School Diploma or GED
• Laid off, Long-term unemployed or currently working in healthcare or in any other field
• Able to show their income is under 200% of the federal poverty level, or $48,500 a year for a family of four.

To apply:

Interested individuals must attend an Orientation.

Orientations are scheduled every Friday at SLATE, 1520 Market St., 3rd Floor, St. Louis, MO 63103, from 10 a.m. to noon. Participants will be asked to register, fill out an application and complete a quick assessment prior to attending an orientation.

What to bring:

State-issued I.D. or Driver's License

Why participate:

Increasing access of low-income populations to job training and giving them opportunities to move up a career ladder was among the recommendations in the Ferguson Commission report, according to Missouri Governor Jay Nixon. Training these populations for employment in fast-growing and high-demand healthcare fields will allow them obtain industry-recognized credentials eliminating barriers to employment and upward mobility, and give them a chance to lift themselves out of poverty.

Funding Disclaimer:

This program is supported by Grant 90FX0050-01-00 from the Administration for Children and Families, U.S. Department of Health &Human Services (HHS). Its contents are solely the responsibility of the authors and do not necessarily represent the official views of HHS. HPOG is a study funded by the federal government which is being conducted to determine how these training opportunities help people improve their skills and find better jobs. During the study, all new eligible applicants will be selected by lottery to participate in these training opportunities. Not all eligible applicants will be selected to participate in these opportunities.
Download
Health Profession Opportunity Grant (HPOG) flier (407.29 KB)
Certified Medical Assistant flier (376.37 KB)
Certified Nurse Assistant flier (363.42 KB)
Need Help Viewing?
You need a program that can open Adobe PDF files. A free option: