OJT Frequently Asked Questions
SLATE can provide businesses with an opportunity for financial reimbursement as they train new hires and skill up the St. Louis workforce.
How does an employer benefit from participating in the OJT Program?
OJT offers an opportunity for your business to receive reimbursement for training new employees in skills specific to his or her job. This reduces your overall costs as one or more new employees become fully integrated.
Who is eligible to be an OJT employer?
An OJT employer can be a business of any size, within any industry, as long as it is based in and has a license to operate in Missouri. Additional federal requirements may apply.
What types of positions are eligible for OJT consideration?
OJT is considered for full-time positions that are permanent, lasting beyond the OJT reimbursement period. In general, positions paying less than $9 per hour in Missouri will not be considered.
Can I hire more than one individual through OJT?
Yes. As long as they meet the qualifications above, multiple positions can be reimbursed through available OJT funds.
As an employer, how do I participate in the OJT Program?
The process is streamlined and there are no complicated forms! Contact SLATE's OJT Coordinator, Ken Riddick, to find out more or schedule a meeting.
---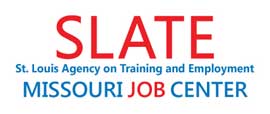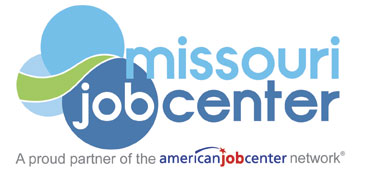 SLATE Missouri Job Center is an Equal Opportunity Employer and Service Provider. Auxiliary aids and services are available upon request to individuals with disabilities. If you need this information interpreted to a language you understand or in a different format, please contact 314-589-8000. Callers who are deaf or hearing or speech-impaired may reach us at Missouri Relay Number 711.
>> Equal Opportunity & Accommodations
>> Notice of Federal Funding and Federal Disclaimer
>> Babel Notice