Work Ready Missouri (WRM)
Under WRM, businesses have the opportunity to try out a new person absolutely at no cost to them for up to 6 weeks.
Work Ready Missouri (WRM) is a paid internship for unemployed adults looking for full-time work. The job seekers are generally in the process of a career change or acquiring new skills, but may have very little relevant experience to be considered for employment. The WRM program is designed specifically for such individuals - as long as they have transferable skills and willingness to work, they are eligible to participate.
Under WRM, a company brings a candidate onboard for 6 weeks, or up to 240 hours. During this period, SLATE will pay 100 percent of a candidate's wages and workers' compensation, up to $20.20 an hour. This gives a business a chance to train and evaluate a candidate prior to making a hiring decision. Upon internship completion, employers will have an up-to-speed, work-ready candidate, all at no cost to them. SLATE will handle all necessary paperwork and provide assistance and support throughout the process.
Additionally, if a company is generally satisfied with the intern(s) hired through Work Ready Missouri and wishes to hire them permanently, SLATE can continue to assist with the new hires' initial stage of employment through On-the-Job Training (OJT). Under OJT, SLATE will reimburse businesses up to 50 percent of the new hire's wages for up to 6 months, or 1,040 hours, if they commit to hire the individual for full-time employment. In this way, an employer is rewarded with substantial cost savings as they fully acclimate a new employee to his or her duties over time.
Requirements:
Positions must be at least 32 hours a week.
Positions must have the potential for long-term employment immediately after probation.
Reimbursements are up to $20.20 per hour.
For more information, please contact our specialist staff who administer these programs.For Work Ready Missouri, contact Amy Lesmeister, at (314) 657-3573 or alesmeister@stlworks.com.
For OJT, contact Amy or Joel Reinert, at (314) 657-3503 or jreinert@stlworks.com.
---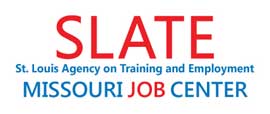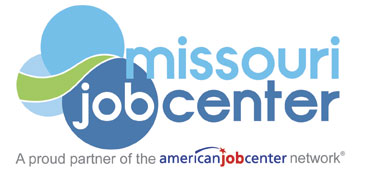 Disclaimer: An equal opportunity employer/program. Auxiliary aids and services are available upon request to individuals with disabilities. Missouri Relay Service at 711.