This article is 9 years old. It was published on April 9, 2013.

The economic upheavals in recent years have affected millions of individuals from all backgrounds. As employers in almost every sector have cut back, even jobseekers with extraordinary talent and established reputations can find themselves making a mid-career transition, a difficult process even in the best of circumstances.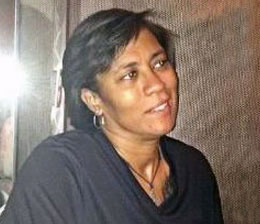 One such story is Sonya Crider, recently Assistant Athletic Director for a local community college. Herself a former professional player, she coached their women's basketball team to a winning record before the position was eliminated. When she first contacted SLATE, she had applied to numerous jobs with little headway, not even a return call, and like many others found herself "in a situation where I needed to make connections in the St. Louis area to progress and move forward." Looking for support and options, she visited SLATE's downtown Missouri Career Center on Market Street for someone to review her resume and offer positive, constructive suggestions. As any good athlete knows, a skilled coach can make small adjustments and success will often follow..
With the assistance of an Employment and Training Advisor, Crider created a viable, targeted job search plan. She learned to emphasize her numerous strengths, and updated and revised her resume. After applying for a program manager position with the new YMCA O'Fallon Park Recreational Complex, she was selected and interviewed. Crider was pleasantly surprised when she was not only called into the game with a job offer, but was also, in basketball terms, moved to a point guard position. Crider was hired as the new Senior Director of Programs.
After settling in to her new job at YMCA, she followed up with SLATE hoping to replicate her positive experience for others. Sonya asked for experienced help to assist her in filling the 150 job openings her location needed to staff up, with a tight window of less than 18 days. With the cooperation of the Business Development department and Jobs Team, SLATE rapidly arranged job fairs on three separate days, resulting in nearly 120 complete applications and interviews. Of this number, nearly 50 quality candidates were hired for such positions as membership service representatives, lifeguards, custodians and child care workers by the time the Recreational Complex opened in January of this year.
SLATE looks forward to a continued relationship with Sonya and the YMCA. Her example demonstrated that anyone, regardless of past successes or current difficulties, can benefit from the no-cost services provided at our Missouri Career Centers.
Department:


St. Louis Agency on Training and Employment