This article is 9 years old. It was published on August 12, 2013.

The St. Louis Agency on Training and Employment (SLATE) is proud to welcome the newest member of the St. Louis Workforce Investment Board (WIB), James R. Skain. Skain was introduced to the Board members in June.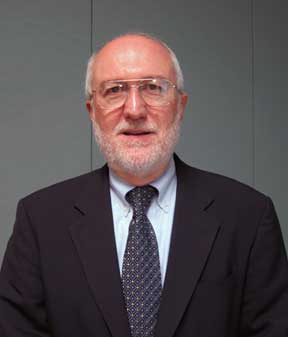 Skain has been with the Division of Employment Security Appeals Section since 1978 and is currently a Labor and Industrial Relations manager who supervises Jefferson City, St. Louis, Kansas City and Springfield Referee staff. "This is natural to me to be involved [with the St. Louis WIB] as I have an office in the Wainwright Building [also known as the Wainwright State Office Building], even though I'm based in Jefferson City."
Ever since Missouri established its own unemployment insurance program in the 1930s, Missouri's Division of Employment Security has been administering state compensations to individuals who lose their jobs through no fault of their own. According to Skain, being a lawyer and serving in the Appeals Office has made him fully aware of the Office's important role in the unemployment process. He is hopeful to share his knowledge to benefit St. Louis City residents. "By law, the Unemployment Division is a member of the local Workforce Investment Board automatically," Skain said.
When asked about his future role on the St. Louis WIB, Skain said that he will bring updates affecting unemployment insurance policies to the Board, and will relate his Agency's challenges and difficulties, such as sequestration, if they affect certain benefits. In the future, he hopes to become a regular part of the WIB's agenda.
Skain is expected to be sworn in August.

Department:


St. Louis Agency on Training and Employment