This article is 4 years old. It was published on January 25, 2018.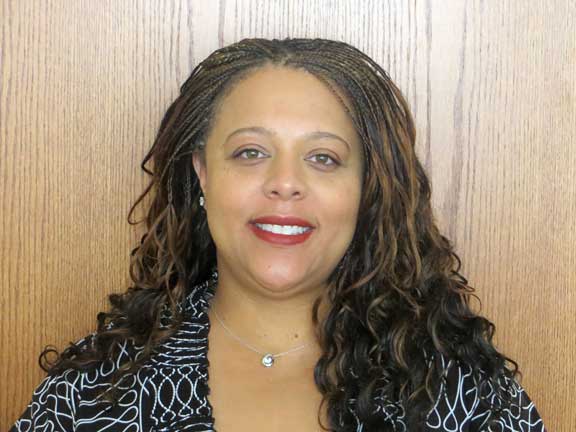 Good morning,
Today like all days as the Executive Director of SLATE is pretty special. I write this communication as I prepare for another day at the US Conference of Mayors.
As the ray of sunshine touches my face, I am reminded how beams of sun peeked through my screen door when I was kid. My mind races down memory lane and think about pushing my bed back into the couch on a Saturday morning to prepare for company in our living room. The Saturday morning cartoons were my favorite. I think about the lavish breakfast option at this conference but I can't wait to grab the bran-flakes and bananas. I look out my hotel door and see that I am a block away from the White House. It brings tears to my eyes and my heart trembles. I remember the beautiful view of Homer G Phillips hospital when I looked out my back door in North St. Louis as a kid. Grandma Alice, raised by nuns in an orphanage up north, migrated to Saint Louis to get trained at Homer G Phillips hospital. Homer G Phillips Hospital was the only hospital west of the Mississippi river that trained African-American doctors and nurses. I sat in the conference yesterday listening to the youth Dollar Wise campaign, the importance of banking, and youth employment. I vaguely heard my papa's horn blowing for me to come outside. It was time to go to work. At eleven, I helped my papa Richard Walker, clean a bank overnight; St. Louis Community Credit Union. The one that sits on Forest Park and Grand. My Executive Scheduler just set up a meeting with me and the executive team of St. Louis Community Credit Union. I know I smelled his cigar. I walked down the hallway of the Hilton yesterday and saw a big banner about Police and community relations. In a moments flash, I thought about the protest outside of 1520 Market and was reminded of the agony and the distant memory of my mom being locked up at a protest to save Homer G Phillips years ago. I thought about stories I heard about my dad being an active member of the Black Panthers. My memory slowly faded because I realize I have no real memory of my dad. The only thing I vividly remember is the letter he wrote my mom from jail stating he no longer wanted to be the father of my sister and I. I saw him twice; one was when I leaned over his casket and whispered in his ear.
I have been the Executive Director for 97 working days and 143 calendar days and together we have accomplished a lot. I took sometime this morning to reflect on how far we have come. In my heart I know our work has just begun.
I am grateful for this position. It is not one day I do not wake up and thank God for this opportunity.
There is not one day I do not wake up and think how I can be a better version of me.
There is not one day I wake up and think how can our organization do more.
We have to be intentional and aggressive with our services.
SLATE exceeded the Mayor's Skill Up Challenge. The challenge was to skill up 500 people in 100 days. We skilled up 864 people in 100 days.

SLATE graduated 118 CNA students as a result of the skill up challenge.

SLATE expanded the hours to 7am – 7pm because you can't save a life between the hours of 9 to 5.
SLATE hosts 4 job fairs every week.

Tech Tuesday
Hiring fair for Veterans on Tuesday
Workforce Wednesday
Professional Thursday

SLATE graduated 12 students from the 24-hour Workforce High School.
SLATE redesigned the front desk to make it ADA complainant.
SLATE established 32 new Memorandum of Understanding with partners across the St. Louis area.
SLATE is opening an office in the Circuit Attorneys Office.
SLATE has produced a new Webcast and Podcast called Workforce STL.
SLATE implemented a new database that counts every single client who enters the doors of the job center including the satellite offices.
SLATE assists on average 650-800 clients a week.
SLATE worked with the Judges to expand the Civil Liberties program.
SLATE increased our presence on social media by 500%.
SLATE created a new innovative way to reach job seekers through text messaging services.
SLATE created a new innovative way to reach minority owned businesses, disadvantage owned businesses, and women owned businesses through text messaging and social media.
SLATE has created a culture of empowerment for clients and staff using distinct messaging inside of the agency, morning motivation, and exemplary customer service standards.
SLATE was awarded 1.1-million-dollar Youth Build Grant.
SLATE was awarded $18,000 grant for Customer Service Excellence training and mentoring in the Youth Build Program.
SLATE implemented a High School Internship Program.
SLATE implemented an internship with Project Connect.
SLATE expanded the Business Development Department to focus on youth, entry level, re-entry, tech, healthcare, construction, and professional level jobs.
SLATE redesigned the organization and added a Director of Operations.
SLATE created a more robust Fiscal Department and hired a new manager, assistant manager, accountant, and clerk.
I appreciate you and thank you!
You are the reason...
Your efforts do not go unnoticed! 
Your work is not in vain. 
Department:


St. Louis Agency on Training and Employment