Early Childhood Education Apprenticeship To Link Unemployed With Teaching Careers; Help Teachers Earn Wages While They Learn
A pilot program will provide individuals with benefits of in-demand, stable career and opportunity to earn wages $9 and up after 2 years of training
March 16, 2016
|
2 min reading time
This article is 6 years old. It was published on March 16, 2016.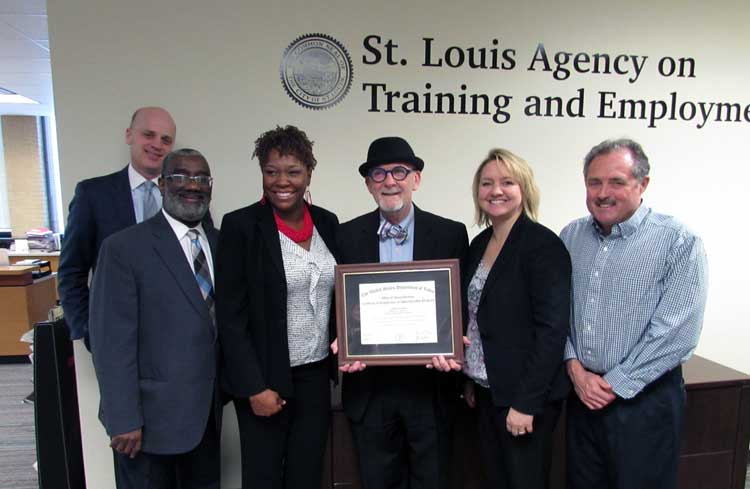 ST. LOUIS –Developed by LUME Institute at University City Children's Center, in partnership with SLATE, a new Early Childhood Education Apprenticeship program will help address two significant issues in our society:
To ensure quality education that nurtures young children and encourages the development of emotional and social skills to help them achieve academic success.
Provide ways for unemployed individuals to learn and benefit from in-demand careers in early childhood education through hands-on training and paychecks while they learn.
This model was developed as part of a Compete Midwest initiative put forth by a coalition of three urban, Midwest, workforce development partners (SLATE and its counterparts in Milwaukee and Detroit) to jumpstart and spur the expansion and/or initiation of new registered apprenticeships in fields such as IT, Healthcare, Manufacturing and Construction. Apprenticeships will be designed for women, minorities, veterans, young adults and other underserved populations.
An Early Childhood Education Apprenticeship pilot will be introduced to the Clinton Peabody Public Housing complex' residents, many of whom are single mothers. However, the program is open to anyone who is at least 18 years old, a High School graduate, and who is interested in working in early childhood education.
"Quality early child education requires quality early child educators," Mayor Francis Slay said. "We are very proud to partner with LUME on this first-in-the-nation apprenticeship program. Graduates will earn their Child Development Associate credential, which will help put them on the path to get quality, good-paying jobs educating and supporting children in our community. That's a win-win for all of us."
The Apprenticeship will begin with 135 hours (5-weeks) of early childhood teacher training with participants hired as an early childhood worker at a rate of $9.50 per hour. This is followed by 480 hours of on-the-job training, after which participants will receive a Child Development Associate credential, and can then be promoted to an Assistant Teacher position earning at least $10.50 per hour.
After another 1.5 years of continuous work/training experience, participants will receive the Department of Labor certification as a Childhood Development Associate, resulting in wages of $13 per hour. Additionally, nine hours in college credits are earned and could be applied towards obtaining a Bachelor's Degree, which could help the program's participants advance into stable careers such as a head teacher or a director of early childhood education, among others.
Orientations will start on April 4, 2016, and will be scheduled throughout 2016. Participants must register at SLATE, 1520 Market Street, St. Louis, MO 63103. Hours of Operation: Monday through Friday, 8 a.m. to 5 p.m., with the exception of Wednesdays, when Center opens at 9 a.m. To register, individuals must bring their photo I.D. For information about SLATE, visit our website, at www.stlworks.com.
SLATE will provide financial support for apprenticeship training. Participants will be trained by LUME Institute, a recognized leader in providing training and support services to early childhood educators, early childhood centers, and their families. For more info, check out LUME's website, at www.lumeinstitute.org.
In addition to SLATE, other Compete Midwest partners include the Milwaukee Area Workforce Investment Board, State of Wisconsin Bureau of Apprenticeship Standards, Wisconsin Regional Training Partnership and Detroit Employment Solutions Corporation / Detroit Workforce Board. 
Department:


St. Louis Agency on Training and Employment