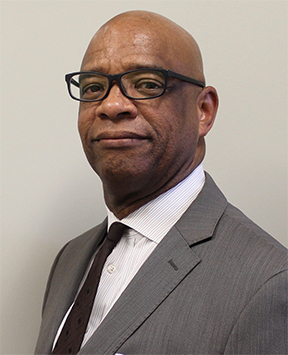 FEBRUARY 5, 2021 (ST. LOUIS, MO) - The St. Louis Agency on Training and Employment (SLATE) Missouri Job Center announces that Howard Hayes, SLATE Executive Director, was elected to serve on the United Way of Greater St. Louis 2021 Board of Directors. An election took place during the agency's full board annual meeting last month. 
As a board member, Howard Hayes will be part of the United Way's broader efforts to unite people and organizations that want to help others, raise funding through donations and grants, and help as many people as possible to satisfy their various needs. In his role, Howard Hayes plans to assert his expertise in business administration, talent diversity and inclusion in the workplace, and corporate partnerships that will help minority and disadvantaged people eliminate barriers to employment, successfully transition to self-sufficiency, and move towards overall life success. 
"The United Way is a vital part of our regional workforce and its board and staff members play an important role in promoting innovative practices and training programs that help create income and opportunities for communities in the St. Louis area," said Howard Hayes. "I am pleased to join such a worthy organization."
According to the United Way, the agency serves nearly 3 million people in 16 counties in Illinois and Missouri. Any individual, who is in need of immediate employment or job training, could check SLATE's website at stlworks.com for programs, get help with résumé or interview preparation, receive a job referral, or maybe even earn a paycheck while learning new skills.  
Department:


St. Louis Agency on Training and Employment