This article is 5 years old. It was published on May 13, 2016.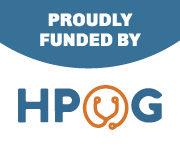 ST. LOUIS –Low-income individuals from the City of St. Louis and the surrounding region have a new opportunity to earn a living wage and advance to higher paying professions in the healthcare industry. The St. Louis Agency on Training and Employment (SLATE) announces the availability of federal funding to train workers, including but not limited to TANF/Missouri Work Assistance recipients, for healthcare occupations.
City of St. Louis Mayor Francis G. Slay applauds the program, stating, "This opportunity brings together employers and our workforce development agency to form an effective, long-term partnership to help increase upward mobility for our residents. This program comes at a good time to get new workers trained for employment in a growing field."
To be eligible, potential participants must have an income under 200 percent of the federal poverty level, or $48,500 a year for a family of four. Those interested in applying for training can be unemployed, currently working in healthcare, or be employed in any other field, as long as they are at least 18 years of age and their income is within the limit described above.
A total of 159 eligible applicants will be selected by lottery to participate in this training opportunity each year, for a total of 795 participants over the next five years. For those selected, SLATE will provide funding for tuition, on-the-job training, books and supplies, as well as supportive services, such as child care and transportation. Not all eligible applicants will be selected to participate;the process is by computer selection and is completely random.
Interested individuals are invited to attend orientations scheduled for May 13, June 10, and July 8, 2016, from 10 to 12 noon, at SLATE, 1520 Market St., St. Louis, MO 63103.
This program is made possible by the Administration for Children and Families' Health Professions Opportunity Grant (HPOG) to Service TANF Recipients and Other Low-Income Individuals. The program is designed specifically to help low-income individuals improve self-sufficiency while also increasing the quality and availability of health care workers in high-demand professions such as Nursing, Therapies and Rehabilitation, Laboratory and Pharmacy, Emergency Medicine, Health Information Technology, Patient Care Support, and Administrative Support.
The Missouri Department of Social Services (DSS) received HPOG funding from the U.S. Department of Health and Human Services in October of 2015, with state and local planning and hiring of staff taking place since that time. The program primarily will serve the St. Louis and Kansas City metropolitan areas, with a portion of the funds reserved for central Missouri. SLATE is responsible for just over $6,000,000 in funds;the total grant amount is $14,932,410.
As part of the HPOG partnership, SLATE and the St. Louis WDB are partnering with MO HealthNet Division, the Missouri Dept. of Health &Senior Services, Missouri Hospital Association, Missouri Community College Association, Kansas City WDB, Missouri WDB, and SSM Health,a leading provider of healthcare in Illinois, Missouri and other states.
Among HPOG's goals are to combine classroom training, on-the-job training, and distance learning as appropriate;helping to 'skill up' individuals employed in existing entry-level professions (i.e., CNA to LPN or LPN to RN);create industry-recognized credentialing in Missouri;and help participants overcome various barriers to employment.
Increasing access of low-income populations to job training and giving them opportunities to move up a career ladder was among the recommendations in the Ferguson Commission report, according to Missouri Governor Jay Nixon. Reaching out to those populations, therefore, is a critical step SLATE will undertake. With this goal in mind, SLATE has hired a bilingual Program Manager who will be able to effectively engage St. Louis' Hispanic community.
"We want to give everyone the opportunity to better themselves," said Michael K. Holmes, SLATE Executive Director. "Training more St. Louisans for rewarding careers in fast-growing and high-demand healthcare fields will give them the chance to lift themselves out of poverty."
This document was supported by Grant 90FX0050-01-00 from the Administration for Children and Families, U.S. Department of Health &Human Services (HHS). Its contents are solely the responsibility of the authors and do not necessarily represent the official views of HHS. HPOG is a study funded by the federal government which is being conducted to determine how these training opportunities help people improve their skills and find better jobs. During the study, all new eligible applicants will be selected by lottery to participate in these training opportunities. Not all eligible applicants will be selected to participate in these opportunities.
Department:


St. Louis Agency on Training and Employment