This article is 7 years old. It was published on August 24, 2015.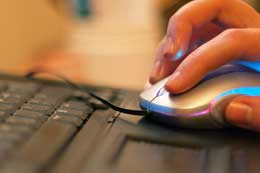 Following receipt of $3.0 million in funds from the U.S. Department of Housing and Urban Development (HUD) in April 2015, the St. Louis Housing Authority (SLHA) and the St. Louis Agency on Training and Employment (SLATE) have aligned all the elements needed to fully implement a Jobs Plus Pilot program. The activities will serve 240 residents at the Clinton Peabody development, the largest and oldest SLHA facility, with 347 households and an average annual income well below the average for similar activities.
The Jobs Plus program will officially launch with a kick-off rally and open house next Tuesday, on August 25, 2015, from 4 to 6 pm, at the Al Chappelle Center, part of Clinton Peabody.
The overall goal of the program is to increase earnings and advance outcomes for public housing residents, many of them single mothers, over the next four years. SLHA was one of only nine organizations nationwide to receive a grant under Jobs Plus.
To serve these residents, Jobs Plus will provide job-training, supportive services, financial incentives and community supports to create a culture of work. SLATE is responsible for all workforce development activities as part of this partnership, providing on-site case managers, administering paid work experiences and supportive services, and filling Community Coach and volunteer Jobs Plus Ambassador positions from among the residents.
Jobs Plus also created a Technology Innovation Center within the existing Al Chappelle Community Center. Acclaimed IT training provider BLUE|1647 has specifically adapted their curriculum to serve both youth and adults at Clinton Peabody. At the new Center, they will be able to create real-world coding and application-building skills marketable to future employers.
The kick-off will offer a meet and greet session, to be followed by an entertainment program that includes door prizes, and a dinner for community members, partners and stakeholders.
Interviews available with:
Clinton Peabody residents
Sam Blue, President, Clinton Peabody Tenant Association
Cheryl Lovell, Executive Director, SLHA
Michael Holmes, Executive Director, SLATE
Emile Cambry, Jr., Executive Director, BLUE|1647
As part of the overall HUD grant, SLHA will administer a Job Plus Earned Income Disregard (JPEID) program, providing 100 percent exclusion for all newly employed residents that increase their earned income. This means that earnings will not adversely affect their rental payment plan –giving them the chance to establish savings and financial stability.
The Jobs Plus programwill help residents become job-ready, obtain employment, and transition to unsubsidized housing. "The involved partners know too well about the ongoing struggle underserved St. Louis communities undergo each and every day," said Michael K. Holmes, SLATE's Executive Director. "We have designed the Clinton Peabody Jobs Plus to lend a helping hand –giving residents a needed boost to enter the job market with confidence and build a solid and secure future for themselves and their children."
SLHA Executive Director Cheryl Lovell adds: "The Jobs Plus grant is a major opportunity for the residents of Clinton Peabody. It will directly employ some of them, help hundreds of others transition to jobs, and teach marketable skills to adults and youth. Perhaps even more importantly, it will create a positive, proactive atmosphere."
About St. Louis Housing Authority
The St. Louis Housing Authority is a federally funded agency, operating independently of city government. The agency, with its 60 employees, helps provide low and moderate‐income public housing for more than 9,000 residents and clients in the City of St. Louis, and, through partner programs, offer residents opportunities to improve their lives. www.slha.org
About St. Louis Agency on Training and Employment (SLATE)
SLaTE is the City of St. Louis government agency that offers job seekers and businesses a variety of no-cost services related to employment, job training, and career advancement. For more information, visit SLATE online at www.stlworks.com.
About BLUE|1647
BLUE1647 is an entrepreneurship and technology innovation center focused on education (through classes and workshops), workforce development (through apprentices and internships), and economic development in technology and 21st century skills. www.blue1647.com
Department:


St. Louis Agency on Training and Employment