The City of St. Louis Workforce Development Board, Inc. (WDB)
Homepage for the City of St. Louis Workforce Development Board, Inc. (WDB), the governing entity overseeing programs implemented by the St. Louis Agency on Training and Employment (SLATE)
Vision
To have a vibrant regional economy in which a job seeker has the skills needed to match available jobs and that every job has a qualified employee.
The workforce system enables this vision through a series of high quality services that:
Increase employment
Increase retention
Increase earnings
Increase the skills of individuals
Enhance the productivity and competitiveness of the region.
Mission:
To develop a quality workforce that meets the economic and labor market needs of the region by providing leadership and promoting collaboration between public, private and elected official partners. 
---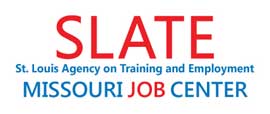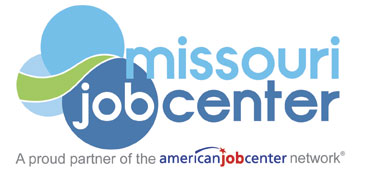 SLATE Missouri Job Center is an Equal Opportunity Employer and Service Provider. Auxiliary aids and services are available upon request to individuals with disabilities. If you need this information interpreted to a language you understand or in a different format, please contact 314-589-8000. Callers who are deaf or hearing or speech-impaired may reach us at Missouri Relay Number 711.
>> Equal Opportunity & Accommodations
>> Notice of Federal Funding and Federal Disclaimer
>> Babel Notice