Testimonials
Find out what jobseeker customers are saying about our training and employment services
"The instructors worked with me on sharpening my technical and soft skills...The program was an excellent refresher to get me back on track."
R. Haymore
"Thanks goes to the team of trainers and administration for helping me regain what I thought I had lost - hope."
C. Taylor
"It helped so much being a part of something and feeling like I was part of a bigger picture...I really am beginning a whole new life, and I am so thankful for the support I received."
B. Brandhorst
"Dr. Prince, you can't imagine how much my experience with you and your staff lifted my spirit... I was feeling defeated and hopeless. I was terminated from my job, denied unemployment benefits, and had no idea how I was going to bounce back. I left SLATE feeling inspired and encouraged...I have been helped tremendously from the efforts of you and your staff. 
I just want to say thank you so much from the bottom of my heart. 
Anonymous Visitor
---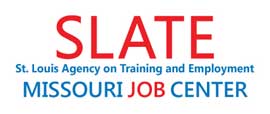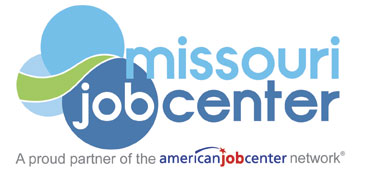 SLATE Missouri Job Center is an Equal Opportunity Employer and Service Provider. Auxiliary aids and services are available upon request to individuals with disabilities. If you need this information interpreted to a language you understand or in a different format, please contact 314-589-8000. Callers who are deaf or hearing or speech-impaired may reach us at Missouri Relay Number 711.
>> Equal Opportunity & Accommodations
>> Notice of Federal Funding and Federal Disclaimer
>> Babel Notice