National Geospatial-Intelligence Agency (NGA) West
Jobs and Training Opportunities with NGA West Development Project
Project Connect Hotline, at (314) 622-4080, or at ProjectConnectSTL@stlouis-mo.gov
Job Opportunities
Updates about NGA job opportunities will be posted here as jobs become available. You can continue to check back on your own or you can sign up to receive automated email notifications. To set up notifications, please follow the steps below:
Log in to your jobs.mo.gov account
Make sure your jobs.mo.gov profile is complete (work history and desired job title)
Click the TALIFY button on the Account Homepage
Click OK to leave jobs.mo.gov and enter TALIFY
Accept the Terms of Use
Complete the required field in TALIFY (in interested in NGA, select SLATE then NGA as your referral source)
Complete your TALIFY registration and include Area of your interest (for example, Construction)
Training Opportunities
To prepare yourself for future NGA careers, check out the following training programs:
Building Union Diversity (BUD) / (MSD BUD)
Environmental Remediation
CDL Class-B Truck Driver
Contact Us
For training and employment questions, please email to SLATE Construction Intake Center, at constructionintakecenter@stlworks.com. 
Construction Intake Center (CIC) 
---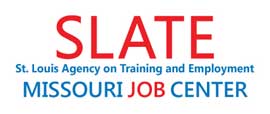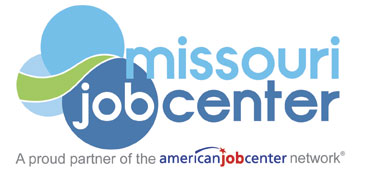 SLATE Missouri Job Center is an Equal Opportunity Employer and Service Provider. Auxiliary aids and services are available upon request to individuals with disabilities. If you need this information interpreted to a language you understand or in a different format, please contact 314-589-8000. Callers who are deaf or hearing or speech-impaired may reach us at Missouri Relay Number 711.
>> Equal Opportunity & Accommodations
>> Notice of Federal Funding and Federal Disclaimer
>> Babel Notice