StartUp Services for Entrepreneurs
A program for job seekers interested in starting a business through extensive training, one-on-one assistance and legal advice
Small business entrepreneurs, and those who want to start their own business, can benefit from a menu of offerings available at SLATE. Entrepreneurs are given the chance to assess the feasibility of their ideas and develop a sound business plan. Participants can also learn to successfully apply for loans and access a vast array of assistance in such areas as marketing, government procurement, international trade, accounting, and cash flow.
Participation in the program is open to entrepreneurs of all ages, background, education or experience, regardless of the type of business they want to start. The Entrepreneurial Services primarily focus on serving dislocated or laid off workers within the City of St. Louis and the St. Louis County - most of these services are provided to individuals in these categories at no cost.
Review the program's calendar of workshops, seminars and classes. If you have any questions regarding the program, or to register, please call Lynette Oliver at (314) 657-3768.
Services for small business entrepreneurs are provided through a partnership between SLATE, the St. Louis Development Corporation (SLDC), the Small Business Empowerment Centers (SBEC) and Legal Services of Eastern Missouri (LSEM). This collaborative effort resulted in the new Entrepreneurs' Business Legal Assistance Program (EBLAP), the legal assistance component.
Starting a Business in Missouri 
Thinking about starting a business but not sure where to begin? This 3-hour workshop will help you discover what it takes to be a business owner, learn to assess the market and industry competition, identify funding sources, develop writing techniques that appeal to lenders and investors, discuss legal regulatory requirements. Business start-up resources, templates and tools are made available.  
The Basics of Writing a Business Plan
Every entrepreneur needs a formal business plan to provide a disciplined framework for success. Avoid potential frustration and financial pitfalls by attending our 3-hour workshop and learn key elements of your business' most important document. Master writing and presentation skills, and then learn how to use your business plan as a management tool.  
New Venture FastTrac
You will spend five information-packed days in which you will learn how to identify business opportunities, brainstorm ideas and concepts, develop a business concept with potential for feasible application, develop a business plan that will attract financial assistance, submit forms and organize your business, prepare a budget, pricing and profitability margins, calculate taxes and more.   
---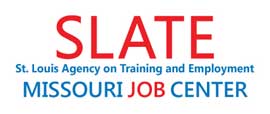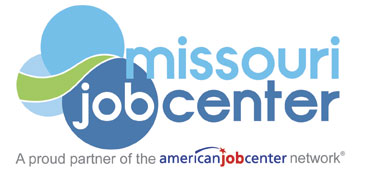 SLATE Missouri Job Center is an Equal Opportunity Employer and Service Provider. Auxiliary aids and services are available upon request to individuals with disabilities. If you need this information interpreted to a language you understand or in a different format, please contact 314-589-8000. Callers who are deaf or hearing or speech-impaired may reach us at Missouri Relay Number 711.
>> Equal Opportunity & Accommodations
>> Notice of Federal Funding and Federal Disclaimer
>> Babel Notice