Building Union Diversity
An apprenticeship with construction unions for minorities, women and St. Louis residents with or without construction experience
What is BUD
SLATE, in partnership with the Building and Construction Trades Council of St. Louis (BCTC), developed Building Union Diversity (BUD) apprenticeship to address several community needs: 
The influx of planned developments;
A historic lack of diversity within the building trades; and 
Fulfill requirements of the Executive Order by St. Louis City Mayor, which set workforce diversity goals for City-funded public work projects of $1 million dollars or more (25% by minorities, 5% by women, 15% by apprentices and 20% by City residents). 
All participants will complete 40 hours of construction Foundation Skills Program. Because several training facilities are located beyond reach of public transportation, travel assistance is provided to ensure program completion. The BCTC and its Joint Apprenticeship Program (JAP) training partners will provide eight (8) weeks of construction pre-apprenticeship training for the BUD program. 
The BCTC apprenticeship participating unions include: 
Construction Craft Laborer
Operating Engineers Local 513 
Plumbers and Pipefitters
St. Louis Carpenters 
Iron Workers
Bricklayers Local 1 
IBEW Local 1 Electrical Workers
Insulators & Asbestos Workers Local 1 
Sheet Metal Workers Local 36
Upon enrollment in the program, participants will be screened and tested using the proven Career Ready 101 system. Participants who test below these standards will be offered remedial training by SLATE. By limiting enrollment in the program to work-ready participants and actual construction employment opportunities on hand, BUD program ensures its success – program's current placement rate is exceeding 85 percent. 
How To Participate
Eligible participants must be:
18 years of age or older;
Laid off or Long-term unemployed;
Able to pass a drug test.
How To Apply
Interested individuals must come to SLATE, 1520 Market St., 3rd Floor, St. Louis, MO 63103, from 9 a.m. to 4 p.m., Monday to Friday. They will be asked to register, fill out an application and complete a quick assessment.
What To Bring:
State-issued I.D. or Driver's License
Why Participate:
Careers in Construction provide a stimulating work environment, a sense of accomplishment and shared responsibility, and a true spirit of community for those who contribute their personal best to a team's goals and objectives.
SLATE is accepting applications for the next classes. Class seats are limited, act now to reserve yours!
 
---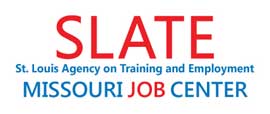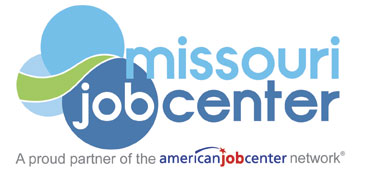 SLATE Missouri Job Center is an Equal Opportunity Employer and Service Provider. Auxiliary aids and services are available upon request to individuals with disabilities. If you need this information interpreted to a language you understand or in a different format, please contact 314-589-8000. Callers who are deaf or hearing or speech-impaired may reach us at Missouri Relay Number 711.
>> Equal Opportunity & Accommodations
>> Notice of Federal Funding and Federal Disclaimer
>> Babel Notice