Neighborhood Commercial District Improvement Program (NCDI)
The NCDI program works to stabilize and revitalize commercial business districts and assists small businesses that serves these neighborhoods.
What is the NCDI Program?
St. Louis Development Corporation is excited to announce the commitment of $1 million in Community Development Block Grants (CDBG) for small businesses, commercial property owners, and community organizations to help improve of the character and physical appearance of commercial building facades (building exteriors) and commercial district public improvements in targeted Neighborhood Revitalization Strategy Areas (NRSA).
Request For Proposal (RFP) Application Profiles for Individual Buildings & Business Owners due August 17, 2018
The Neighborhood Commercial District Improvement (NCDI) Program is soliciting proposals from July 11 through August 17, 2018 from qualified business owners, commercial building owners, non-profits, and community groups to request CDBG funding to enhance the exterior appearance of commercial buildings and support the beautification of commercial districts.
Community Informational Sessions
Interested applicants may ask questions and learn more about the Program and Proposal process at three (3) community Informational Sessions. Questions and responses from these Informational Sessions will be posted to the Frequently Asked Questions and Answers page by August 10, 2018.
Register to attend a Community Informational Session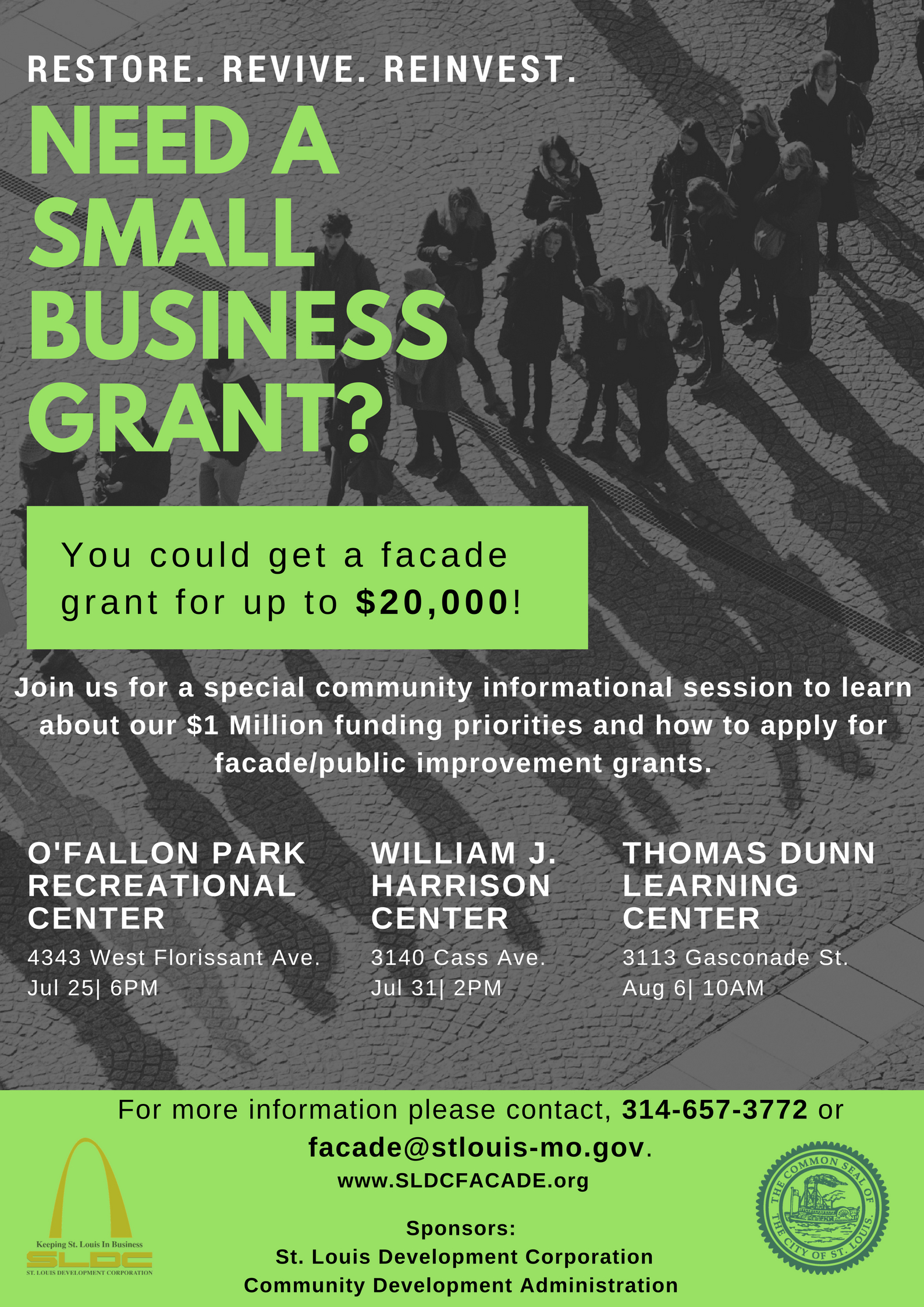 Wednesday, July 25, 2018, 5 p.m.
O'Fallon. Harrison Center
3140 Cass Ave, 63106
Tuesday, July 31, 2018, 2 p.m.
William J. Harrison Center
3140 Cass Ave, 63106
Monday, August 6, 2018, 10 a.m.
Thomas Dunn Learning Center
3113 Gasconade St, 63118