This article is 6 years old. It was published on November 23, 2016.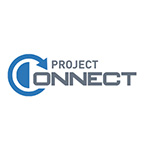 As the NextNGAWest site reaches an important construction milestone, Project Connect is coordinating initiatives that will connect area residents to exciting developments throughout the city and commemorate their unique contributions to the history of St. Louis. 
To help residents access and understand all the initiatives, Project Connect is holding a Resource Fair on Nov. 17th at Vashon High School from 5:30 –7:30. "At the upcoming Resource Fair, we are bringing together various City services, resources and partner organizations in one location so that residents can have a one-stop shop for information on home repair, after-school activities, job opportunities, and transit to name a few," said Isa Reeb, Project Connect liaison. 
Last week, archeologists on the NGA site made their final excavations and put away their pick-axes and trowels. Now, they are busy cleaning, documenting, and curating the hundreds of artifacts that were uncovered. The most interesting artifacts will be displayed at a certified Missouri history center soon, where visitors will learn about historic daily life in North St. Louis. Tin toy pirate ships, MLB schedules from the early 1900s, and lost family heirlooms, among other archeological information, will let people connect with St. Louis's proud past. 
In the same vein, The Neighborhood Consulting Committee, an arm of Project Connect, is working to preserve the history and culture of St. Louis Place, to understand the significance of the place to the people who live there. The NCC historic committee gathered artifacts from abandoned city-owned property to display at local museums. They will also be interviewing St. Louis Place residents to document the history of the neighborhood. Historians will interview residents about topics such as Pruitt-Igoe, historic neighborhood churches, and African-American home-ownership. This work ensures that even when the NGA headquarters replaces historic homes in St. Louis Place, the people who called the neighborhood home will never be forgotten.  
On the site, site fencing will soon be installed. The city has completed all its real estate transactions, and is ready to begin the first wave of major demolition activities. Site remediation will follow, so businesses offering services in abatement, demolition, salvaging, recycling, soil remediation, excavation and grading, traffic control, abandoned utility removal, hilling, hauling, and disposal should stay tuned. More than a dozen RFPs will be released soon.
Beyond the site, the city of St. Louis is embracing opportunities for investment and development. Recently, St. Louis was selected as a finalist for a Choice Neighborhoods Implementation Grant from the federal Department of Housing and Urban Development. The City proposed a thorough Transformation Plan to improve health outcomes, education levels, public safety, employment, housing, social services, and quality of life in the Near North neighborhood. HUD officials recently visited the neighborhood to better understand the plan, and stopped at the NGA site to discuss how the massive federal investment will spark revitalization in North St. Louis. 
Additionally, last week Mayor Slay hosted the top administrator of the Federal Transit Authority on a tour of the proposed North-South MetroLink line. The line will be designed carefully and deliberately to maximize outside investment and increase resident connection to areas cross the city. "Physical mobility enables social mobility," Mayor Slay said. "Having a chance at the American dream should not be dependent on where you were born, the color of your skin, or where you live." Working with the FTA to design a MetroLink line that incorporates the best practices of urban mass transit systems from across the country will catalyze development in North St. Louis and help unleash the human potential of its residents.  
The City and residents are working together to capitalize on the opportunity for revitalization created by the NextNGAWest relocation. Project Connect encourages investment and coordination between various city initiatives, and connects residents to important resources. Combined, the projects will help transform North St. Louis and improve the lives of its residents.  
Department:


Office of the Mayor
St. Louis Development Corporation