Next NGA West: A History of St. Louis Place
NGA West moves forward as the neighborhood looks back at the history of St. Louis Place. Long-time residents discuss their community through the years.
Purpose
In 2016, the National Geospatial-Intelligence Agency (NGA) announced plans for construction of a new facility in north St. Louis City. This project impacted the area bounded by Cass Avenue (south), Jefferson Avenue/Parnell Street (west), Montgomery Street (north) and North 22nd Street (east). The project resulted in adverse impacts to properties listed in the National Register of Historic Places – St. Louis Place Historic District and Buster Brown Blue Ribbon Shoe Factory. As a result, Section 106 of the National Historic Preservation Act of 1966 required that the neighborhood receive further study and documentation. Read More...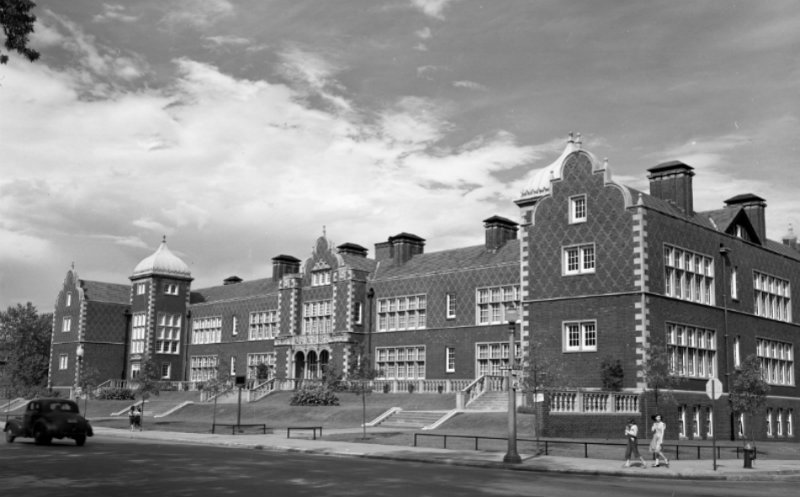 Soldan-Blewett High School in the 1940's