Batteries (Household) - Reduce Reuse and Recycle
Resources for reducing, reusing, and recycling household battery waste.
About Household Batteries
Each year, over 3 billion dry-cell household batteries are purchased in the United States.  While handy, household batteries can contain heavy metals, such as cadmium, lead, lithium, mercury, nickel, silver, and zinc.  If improperly disposed of, buried in landfills, or incinerated, these could harm the environment by leaching into surface water or groundwater, or escaping into the air and soil.  According to the U.S. Environmental Protection Agency, consumer batteries contribute more mercury and cadmium to municipal solid waste than any other source.
Long-term exposure to heavy metals can lead to serious health problems.  Cadmium can cause lung, circulatory system, or reproductive system damage.  Mercury can damage the brain, kidneys, or fetuses, as well as cause genetic, neurological, or psychological disorders.  Cadmium, lead, manganese, mercury, nickel, and zinc have each been linked to cancer, developmental disorders, and immune deficiency.
Alkaline batteries contain manganese dioxide, graphite, steel, and zinc.  Because the cost of recycling non-rechargeable batteries exceeds the value of the materials that would be recovered, fees must be charged to make recycling them economically feasible.
Once collected, the batteries are shredded and neutralized in an acid bath.  The material then runs through a kiln to be dried and pressed into magnetic bricks.  The bricks are transported to a steel mill for processing.  In the furnace of the steel mill, zinc is fumed off into a vacuum baghouse, recovered, and sold as zinc-oxide.  Manganese dioxide becomes an alloy in the production of re-bar steel.
Reducing Battery Waste
For items that use AAA, AA, C, or D size batteries, purchase rechargeable batteries and a charger. Rechargeables last longer, reduce waste, save you money, and are readily recyclable.
Check to see if you already have enough batteries before buying more. Batteries can loose their charge if stored too long.
Use solar products where possible.
When suitable, choose hand-operated over battery-operated items.
Get the most out of each battery:

Follow the charging guidelines provided by the manufacturer.
Never return a fully-charged battery to the charger for an extra boost. This may shorten the life of the battery.
Let a discharged battery cool to room temperature before recharging.
Recharge batteries only when they are near to fully discharged.
Battery Recycling
Batteries Plus
Phone: 962-2237
8041 Watson Road, Webster Groves, MO 63119
Battery Solutions, Inc.
Phone:  800.852.8127    
Mail:  7266 Kensington Road, Brighton, Michigan 48116
Batteries Recycled:  Alkaline, Zinc Carbon, buttons, and all rechargeable household batteries.
Fees:  $0.85 per pound, plus shipping.
Call 2 Recycle 
Phone:  1.877.723.1297
Mail:  1000 Parkwood Circle Suite 200, Atlanta, GA 30339
Batteries Accepted:  

Rechargeable Nickel Cadmium (Ni-Cd) 
Rechargeable Nickel Metal Hydride (Ni-MH) 
Rechargeable Lithium Ion (Li-ion) 
Rechargeable Small Sealed Lead (Pb) batteries weighing less than 2 pounds 

Fees: none 

Included: collection boxes (with plastic bags for each battery);pre-paid, pre-addressed shipping labels.plastic bags for each battery);pre-paid, pre-addressed shipping labels.
EasyPak
Phone:  888.640.6700   
Mail:  2200 Ogden Avenue, Suite 100 Lisle, IL 60532
Batteries Recycled:  Alkaline, Nickel, Cadmium, Ni-MH, Iron, Zinc Carbon, and Silver.
Fees:  $94.00 for a 55-pound capacity bucket, including shipping and handling.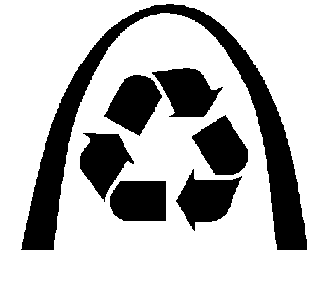 Fastenal
Phone:  314.772.1620
Mail:  2208 South Vandeventer, St. Louis, Missouri 63110
Note: They sell battery recycling containers. They do not accept battery drop offs.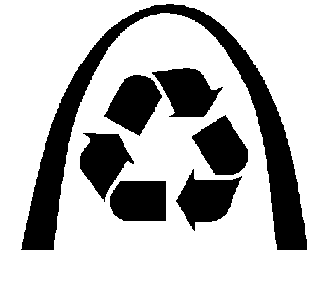 Green Earth Battery Recycling
Phone:  314.718.1776
Accepted Materials:  Both rechargeable and non-rechargeable dry-cell batteries are accepted. Green Earth Battery Recycling is a full-service provider: they supply the container and pick it up when full.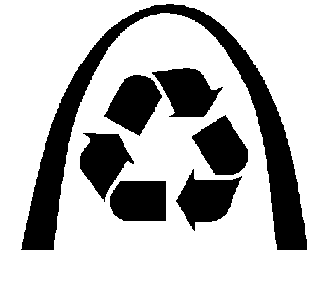 Home Depot
Phone:  314.865.0700
Mail:  3202 South Kingshighway, St. Louis, Missouri 63139
Note:  Drop off batteries at the "Tools" department.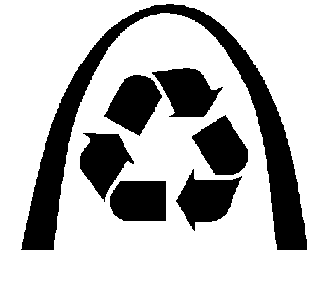 Lowe's
Phone:  314.450.2140
Mail:  932 Loughborough, St. Louis, Missouri 63139
Midwest Recycle Center 
Accepts alkaline, non-rechargeable batteries (AA, AAA, etc), rechargeable batteries and lead acid batteries for $1/pound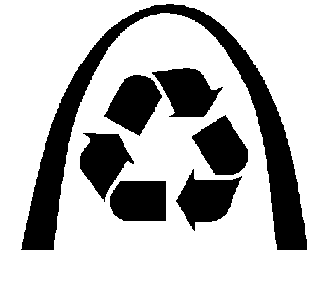 Office Depot Office Max
Mail:  4061 Lindell Boulevard, St. Louis, Missouri 63108
Phone: 314.531.3289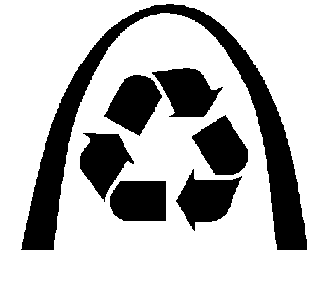 Pro Computers & Consulting
Mail: 6920 Manchester Ave. St. Louis, MO 63143
Phone: 314.761.6234
RadioShack
Mail:  4135 Lindell Boulevard, St. Louis, Missouri 63108
Phone: 314.534.2910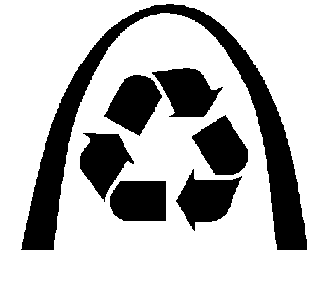 Target
Phone:  314.802.0122
Mail:  4255 Hampton Avenue, St. Louis, Missouri 63109
The Big Green Box
Phone:  877.461.2345     Fax:  740.653.2320
Mail:  125 East Commercial Street, Suite A, Anaheim, California 92801
Batteries Recycled:  Alkaline, Ni-Cd, Ni-MH, Lead, Silver, Mercury, Lithium.
Fees:  $58.00 for a 40-pound capacity box, shipping and handling included.
Think Green From Home (a service of Waste Management, Inc.)
Batteries Recycled:  Alkalines, button cells, and rechargeables.
Fees:  $16.95 kit includes box and pre-paid return shipping label (when the box is full, seal it and place by your mailbox for postal pickup).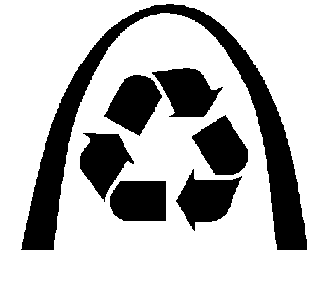 U.S. Cellular
Phone:  314.457.8751
Mail:  4624 Hampton Avenue, St. Louis, Missouri 63109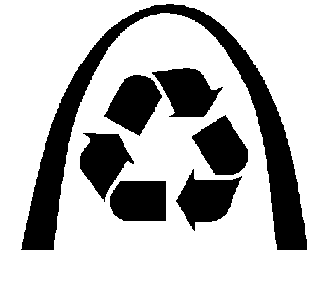 Verizon Wireless
Phone:  314.773.3544
Mail:  4647 Chippewa Street, St. Louis, Missouri 63116

Battery Terminology
Dry cell - The electrolytes in dry cell batteries are in the form of a paste, not a liquid.  They include alkaline and carbon zinc (9-volt, D, C, AA, AAA), mercuric-oxide (button, some cylindrical and rectangular), silver-oxide and zinc-air (button), and lithium (9-volt, C, AA, coin, button, rechargeable).
Wet cell - They contain a liquid electrolyte.  Batteries included in this category are lead-acid automobile, boat, and motorcycle batteries, as well as batteries that power emergency lighting, alarm systems, and industrial equipment.
Primary - Refer to single-use, disposable batteries.
Secondary - A battery that is rechargeable.
Both dry cell and wet cell batteries can be primary or secondary.

1 comment from someone like you has helped us improve this page. Keep the feedback coming!