Electronics and Electronic Media - Reuse and Recycle
A list of organizations that will reuse and recycle electronic media, such as CDs, DVDs, jump drives, floppy disks, etc.
Electronics 
As of September 2013, the City of St. Louis Recycling Program offers the collection of electronics
on scheduled bulk pick-up days
.  All battery and corded electronics are accepted, including:
 Home entertainment (VCRs, Betamax, DVD players, cassette players, Blue Ray players, 8-track players, turntables, etc.)
 Kitchen items (blenders, food processors, toasters, microwaves, etc.)
 Bathroom items (curling irons, flat irons, night lights, electric razors, electric toothbrushes, clocks, blow dryers, etc.)
 Yard equipment (weed eaters, snow blowers, lawn mowers, etc.)
 Appliances (dishwashers, refrigerators, washers, dryers, etc.)
 Office equipment (printers, scanners, copiers, etc.)
Drop-off sites are also available.
Electronic Media Reuse & Recycle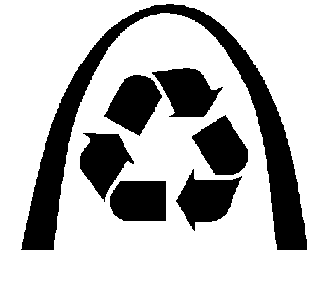 Earth Circle Recycling
Mail: 1660 S. Kingshighway Blvd. St. Louis, MO 63110
Phone: 314.664.1450
Materials Accepted: Most all electronics. See website for details.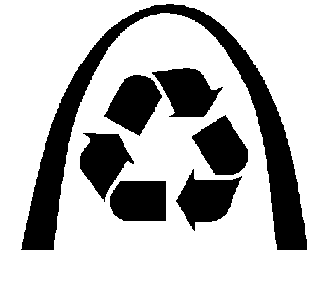 Pro Computers & Consulting
Mail: 6920 Manchester Ave. St. Louis, MO 63143
Phone: 314.761.6234
Materials Accepted: Anything with a plug; anything that uses electricity, all electronic media (VHS,DVD, Betamax, etc), and all shipping materials (including clean Styrofoam!)
Adonis Recycling
Phone: 636.638.1017 or 866.496.6991
Address:  108 Walnut St., Festus, MO 63028 (near Festus post office)
Materials Accepted:  consumer electronics, PC, servers, networking equipment, appliances, pretty much anything that takes a battery or can be plugged in.
Fees:  some fees may apply.  Consult Adonis for more information.
Best Buy
Web: 
www.bestbuy.com
(keyword:  recycle)
Materials Accepted:  CDs, DVDs, BluRay Discs, HD DVDs, Video Games (e.g., CD ROM, Cartridge, PC).
Fees:  none.
Discs for Dogs
Mail:  3081 Union Road, Orchard Park, New York 14127
Materials Accepted:  music CDs and DVDs (Do not include AOL discs or CD-Rs)
Fee:  they reimburse you for shipping, or you can donate your reimbursement check to the Society for the Prevention of Cruelty to Animals (SPCA).  They sell the donated items in their store (usually for $0.50 - $1.00 each) and donate 100% of the proceeds to their local SPCA.
Green Disk
Phone:  800.305.DISK (3475)
Materials Accepted:  CDs, diskettes, DVDs, game cartridges, tapes (audio, computer, video), Zip discs.
Fee:  Techno Trash Can for $29.95 will hold up to 70 pounds of media, shipping included.
Certificate of Destruction is available.
Midwest Recycling Center (MRC)
Email:  Contact through website.
Phone:  1-855-MRC-RECYCLE
Locations:  Barnhart, MO • South County • Jefferson City • Park Hills, MO • Independence, MO • Kansas City, MO • Fairfield, IA
Materials Accepted:  Anything that plugs into a wall or takes batteries, even if the item is broken.  See website for specifics.
Will also recycle alkaline batteries for $1 per pound.
Fee:  A small fee may apply for television recycling. Call for details: (636) 233-0150.
Unaccepted Materials: any light bulbs.
Recycle For Breast Cancer
Phone:  800.315.9580
Mail:  31 Beta Court, Suite C, San Ramon, California 94583
Materials Accepted:  "...SDLT, DLT, LTO, 1/2" 3480, 3490, 3570, 3590, 9840, and 9940 cartridges, 4mm, DDS, 8mm, compact flash and secure digital cards, memory sticks, multi-media cards, equipment, devices..."
Fee:  none.  They'll provide a prepaid shipping label.
Spectrum Ecycle 
Phone:  314.428.0777
Mail:  1521 Page Industrial Boulevard, St. Louis, MO 63132
Materials Accepted:  Computers, networking, and office equipment; personal and home electronics; media (DVDs and CDs); telephone equipment; medical, retail and other equipment. 
Fee:  Most electronics are no charge for residents, but check the website for details. 

SwapaCD
Materials Accepted:  CDs.
Fee:  shipping.  "Mail a CD, Get a CD.  Every time you ship a CD to another member, you can request one for yourself, having it delivered directly to your door!  Any album you request is yours to keep, share, or trade."
SwapaDVD
Materials Accepted:  DVDs.
Fee:  shipping.  "List movies you want to get rid of.  Once a DVD is requested, mail it to the club member.  In return, you may choose from over 188,000 available movies!  DVDs you request are mailed to you for free.  Not late fees, no hidden charges."
2 comments from people like you have helped us improve this page. Keep the feedback coming!